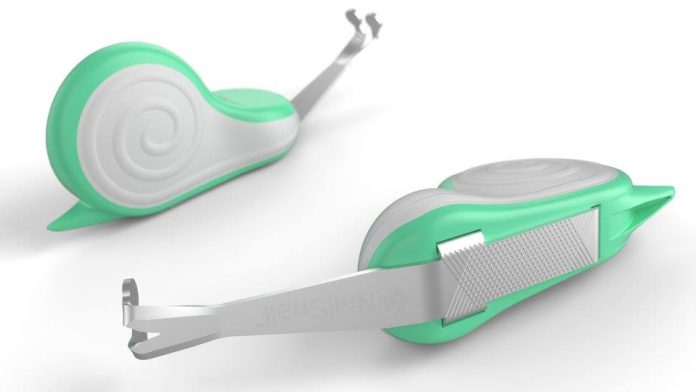 Australian family-run business Christie & Christie is launching a Kickstarter campaign on February 15 for the Nail Snail, the first substantial change in nail clipper design for over a century.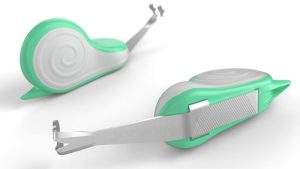 The Nail Snail is a multi-purpose 3-in-1 tool for newborns that allows easy fingernail and toenail trimming, nail filing and under nail cleaning.
CEO Julia Christie said the product's easy grip handle, compact construction, and innovative 'V' shaped precision trimmer make it the best option for the care of babies' nails.
"It is a brand new, necessary tool that I've created and I am now ready to manufacture and launch it on the international market. Cutting baby nails is a huge challenge; ask any parent!" Ms Christie said.
"While traditional nail clippers of scissors can do the job… it is whit much hassle, pain and even tears. Knowing that the Nail Snail will bring peace of mind to hundreds and thousands of parents, all over the world has been the driving motivation for me to bring this product to life!"
To enable the mass production, Christie & Christie have launched a Kickstarter campaign that will run to March 17, 2017.
"This campaign enables pre-orders and the marks the beginning of manufacturing," reads the company's press release.
"Global shipping is available, which will allow parents all over the world access to this essential new childcare tool. Be one of the very first people in the world to own this revolutionary new product and say goodbye to nail cutting tears once and for all!"