Australian healthcare company Medical Developments International (MVP), the developer of the Melbourne-made Penthrox inhaler – also known as "the green whistle" – has inked a $A76 million licensing deal with Mundipharma International Corporation.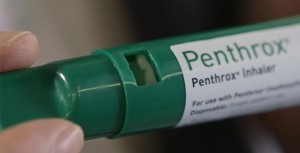 The Penthrox inhaler administers the drug methoxyflurane for short-term pain relief. The company developed the revolutionary product with assistance from the CSIRO.
MVP invested $10 million for the development of the inhalable drug, while the CSIRO invested around $750,000 through its Australian Growth Partnership (AGP) program, which awards innovative Australian small and medium businesses with access to the organisation's world-class research and facilities to significantly grow their business.
The CSIRO developed the technology that keeps the cost of manufacturing low so that the invention can prove a better competitor of other opioids such as fentanyl and morphine.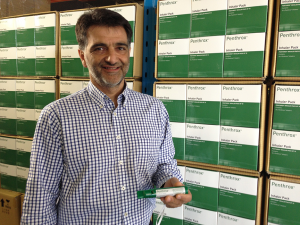 Under the terms of the agreement, Mundipharma International Corporation can license, develop and commercialise Penthrox.
"Mundipharma shares our vision for Penthrox® and is committed to the development of Penthrox in Europe. Moreover, Mundipharma has the reach and financial capacity to drive sales much harder and faster than we could do with our own resources. Their role extends beyond simply marketing the product, as Mundipharma will play an active role in the further development of Penthrox for existing and new clinical applications," said MVP CEO Mr John Sharman in an ASX Announcement.
"Mundipharma has a proud heritage in pain management and continually strives to advance new therapeutics in this space. With this alliance we are excited to expand our portfolio into the field of emergency pain relief and we look forward to quickly advancing the European development and commercialisation of Penthrox to maximise its success. We are delighted about the opportunity to work with Medical Developments International and the prospect for growth that this collaboration brings," said Kate Hurtig, Head of Pain at Mundipharma International.