Australia's declining heavy industry sector is under great pressure to cut unit production costs but improve safety, environmental control and quality.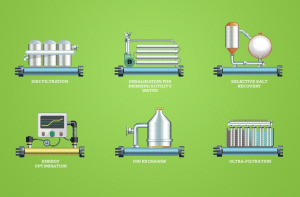 Leading environmental solutions provider Veolia has integrated traditional water, waste and energy services to assist these sectors in reducing their operational costs and environmental footprint.
Veolia works with heavy industry, commercial businesses, and municipalities and residents to deliver innovative, environmentally friendly solutions.
The company's "Plug-In" solutions have been specifically designed to mimic the natural interconnectedness between water, waste and energy as it exists in nature.
These integrated solutions have come out of extensive conversations and research with clients in the heavy industries sector.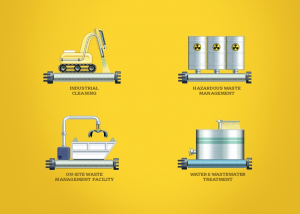 "Veolia can bring the technologies, skills and management capability to plug-in the various elements needed to create integrated solutions that help businesses to respond to challenges like access to skill, regulatory pressures, competition from emerging markets, and the challenge of improving yields with ageing assets. Through working in partnership, Veolia can also bring solutions that enhance environmental and social outcomes, aligning with corporate sustainability and CSR goals, as well as helping to secure and maintain our clients social license to operate, their brand value and customer confidence," says Rod Naylor, Veolia's spokesperson for Integrated by Design.
"Being progressive and challenging a 'business as usual' approach through collaboration and integration has created an opportunity to generate value for our customers. Finding these synergies and places of integration in water, waste and energy is often a new approach to organisations, especially when their business is not designed to identify and capitalise on these connections; and because of the work Veolia has been doing to develop these solutions right around the world, we are now in the position to show a range of capabilities to the market."
Aside from the mining and oil and gas sectors, the company plans to deliver its range of Plug-In solutions in other sectors as well, such as smart cities and municipal markets, healthcare and food and beverage.
"Whilst it is an exciting time for us to be at the leading edge of innovation in offering integrated solutions, we are looking forward to working in a market where this way of thinking and driving a circular economy approach are the expected norm," concluded Mr Naylor.