Williams Sound – a global leader in wireless hearing assistance technology – named Australian Hills the Williams Sound International Distributor of the Year at their recent conference in Minnesota.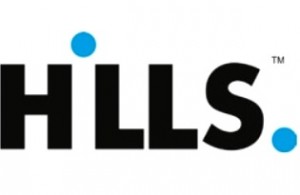 "Hills' wide exposure in the hearing augmentation market and the AV team's expertise has really helped to drive the uptake of Williams Sound products in Australia. Combined with good old fashioned hard work, we have been able to deliver great results here," said Head of Hills' AV Practice Richard Neale.
Williams Sound is a world-renowned manufacturer of wireless communications products, incorporating FM, Infrared, Induction Loop, Digital, and WiFi technologies.
Hills also has a long history in the hearing augmentation market, supporting integrators and contractors with induction loop, infrared and RF technologies for many years.
"Hills is ideally positioned to drive growth for Williams Sound across all of the company's technology platforms," reads the company's press release.
At the awarding ceremony, Hills was also recognised with the 2014 Territory Growth Award and the Out of the Gate Award for exceeding sales targets in the first part of 2015.