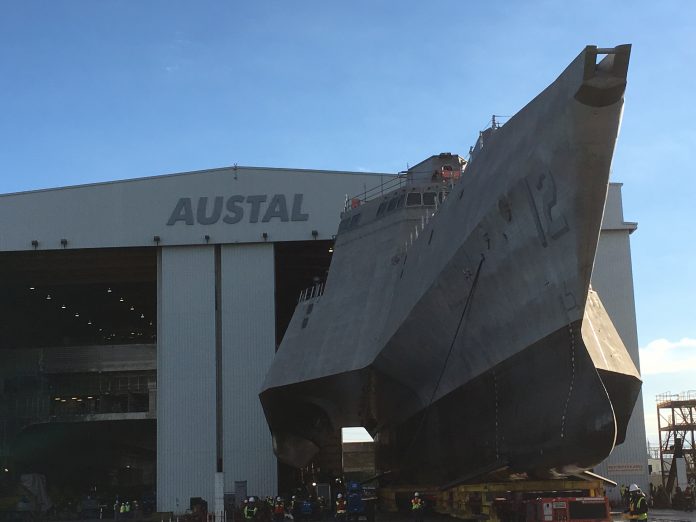 Austal Australia announced that it has joined the Australian Missile Corporation (AMC), a consortium of Australian defence industry partners, academia and government organisations which aims to support the Government's $1 billion sovereign guided weapons enterprise.
The move will see Austal join the likes of Quickstep, Moog Australia, Black Sky Aerospace and more recently, Thomas Global Systems and Milspec Manufacturing, as the as the latest partners to the AMC, which is a subsidiary of NIOA, the largest Australian-owned supplier of weapons and munitions to the Australian Defence Force (ADF).
Austal CEO Paddy Gregg said the collaboration with AMC was 'yet another example of how Austal is working with defence industry partners to build sovereign capability in Australia'.
"Austal has a proven track record of effective collaboration with not only Australian industry, but academia and government, to deliver effective defence capability, such as the current Guardian and Evolved Cape-class Patrol Boat Programs; and we're proud to support the Australian Missile Corporation's bid to establish a sovereign missile manufacturing enterprise here in Australia," Mr Gregg added.
NIOA and AMC CEO, Robert Nioa, welcomed Austal to the AMC collaboration, highlighting the company's contribution in developing Australia's sovereign defence capability.
"The expertise of a great Australian business such as Austal, with its world-leading insights, skills and enthusiasm, will be critical to the AMC in this formative stage," Mr Nioa said.
"As a trusted part of the defence industry for more than 30 years, they share our goal of strengthening the nation's sovereign capability while supporting the ADF.''
Image credit: https://www.austal.com/sites/default/files/media-images/23128033765_c98bbf17e8_o.jpg