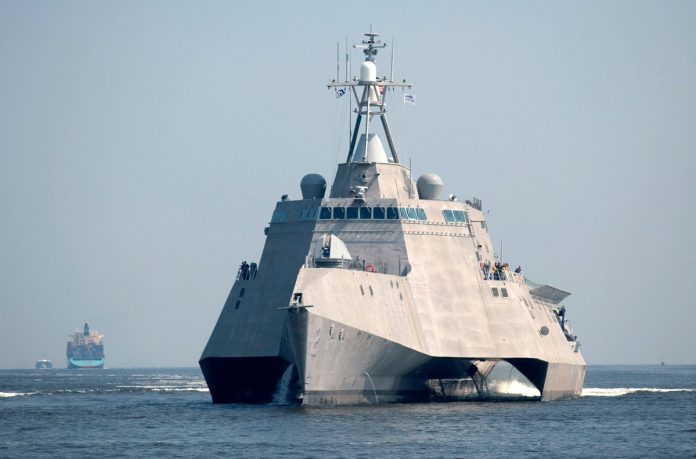 Austal's American subsidy, Austal USA, has secured a sustainment execution contract (SEC) by the United States Navy (USN), which will enable the company to bid for repair, maintain and modernisation work on Littoral Combat Ships (LCS) homeported in San Diego, California, as the prime contractor.
The SEC West contract, which will commence immediately and is expected to run for a period of five years, significantly expands the reach of the company's sustainment business in the US, which will include service centres in Mobile, Alabama and and San Diego, California.
Austal CEO Paddy Gregg noted that up until this award the company's US arm could only perform these roles as a subcontractor, so was reliant on other SEC holders to award it work.
"Austal USA has not only been constructing some of the most impressive warships in the United States Navy, but also providing ongoing service and support to those vessels, operating throughout the west coast of the United States and internationally," Mr Gregg said.
"Now, with this SEC-West contract, Austal USA is able to offer our proven support services as prime contractor to the Navy on the west coast of the United States, and across both variants of the Littoral Combat Ship, including the steel hulled Freedom-class.
"On top of the recent expansion of our Mobile shipyards' vessel sustainment capability, which includes additional waterfront property, covered vessel repairs facilities and a 20,000 tonne floating dry dock, this contract positions Austal USA exceptionally well to support the US Navy, Military Sealift Command and US Coast Guard fleets."
Image credit: usa.austal.com