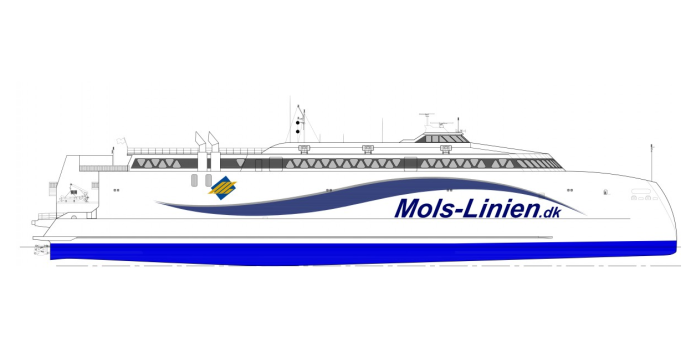 Austal has landed its fourth commercial ferry contract in the past month with the signing of an A$100 million agreement to design and construct a 109 metre vehicle passenger (RoPax) ferry for Denmark's Mols Linien.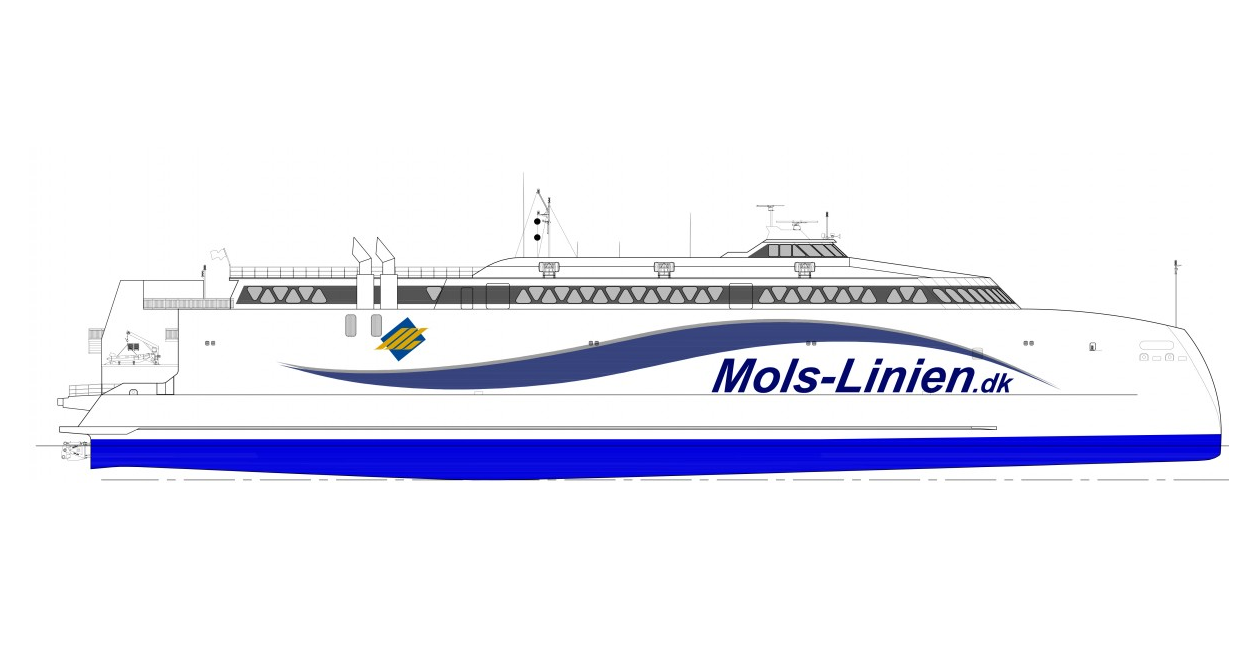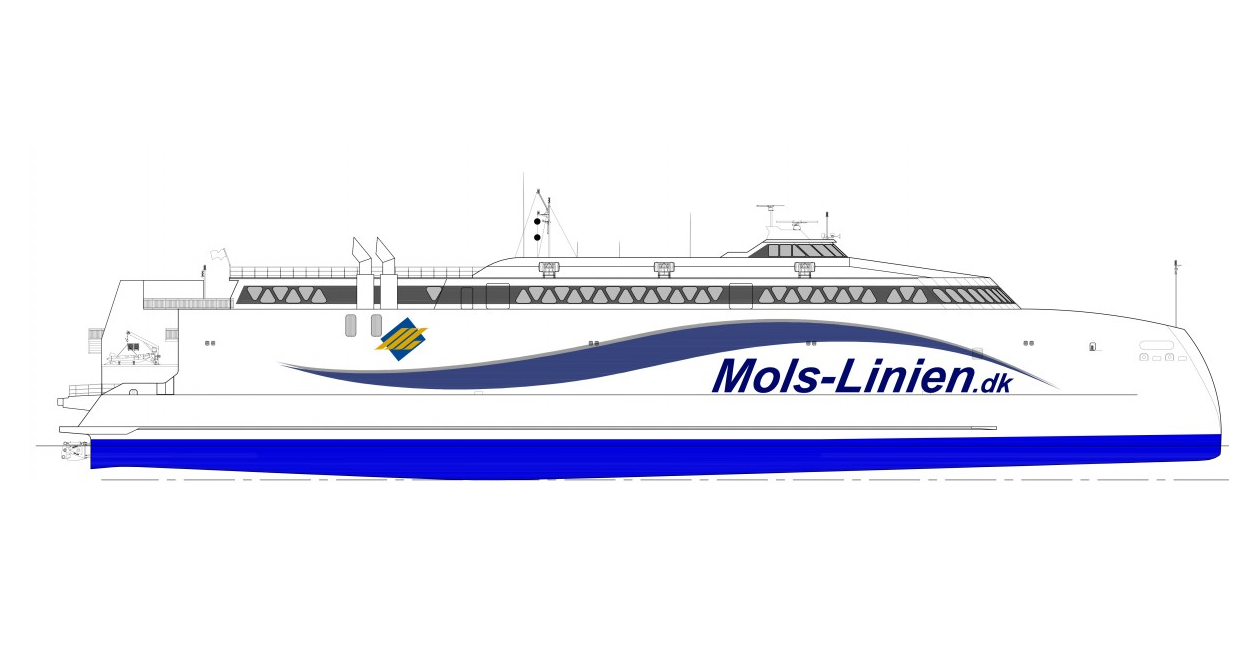 According to Austal, the ferry will be built at its Henderson shipyard and will be the largest commercial ferry built by the company since 2011.
"The 109 metre RoPax ferry is an enhanced design based on Austal's proven catamaran platform, with a new optimised hull shape and vessel weight minimisation solution that delivers better performance and greater fuel efficiency," the company said in a statement to the ASX.
"Innovations such as these will enable Mol's new high speed ferry to achieve lower operating costs and deliver an enhanced passenger experience."
The first-in-class vessel will feature two fill vehicle decks for 425 cars, or 610 lane metres for trucks and up to 232 cars. Additionally, the all-aluminium catamaran will have a capacity to carry up to 1,006 passengers safely and comfortably at speeds up to 40 knots.
"Once again Austal has demonstrated that it is a world leader in ship design and construction with the sale of this newly optimised class of very large 109 metre ferry to a highly discerning customer, which has led to this reference customer sale," said Austal CEO David Singleton.
"In the past two months Austal has secured more than A$400 million in new orders for defence and commercial vessels which clearly demonstrates our success in developing technically superior and highly cost competitive solutions for domestic and export markets. Austal is proud to put Australian ship building on the world stage."