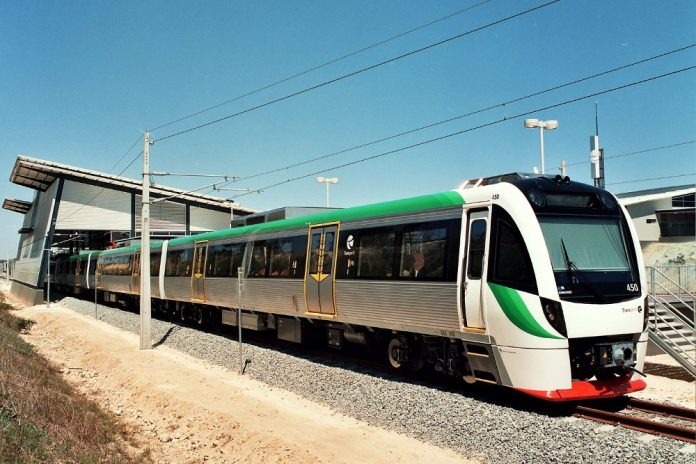 Rail technology specialist Bombardier Transportation announced that its Australian joint venture (JV) with Downer EDI – known as EDI Rail Bombardier Transportation – has been awarded a contract by Western Australia's Public Transport Authority (PTA) to supply an additional 10 three-car commuter trains (30 cars).
The contract, which represents an extension of PTA's original award for B Series EMU trains in 2011, runs until 2026 and also involves the provision of maintenance services on all "A" and "B" series commuter fleets.
Bombardier said the contract is valued at approximately $511 million.
"We are delighted to continue to support our long-term customer PTA with these additional B Series EMU trains and maintenance services," said Rene Lalande, Managing Director, Bombardier Transportation Australia.
"In addition to increasing capacity on Perth's commuter network, these trains provide a comfortable and sustainable mobility solution for the city's growing community. Bombardier will also apply its asset management expertise to optimise the total performance of PTA's commuter fleets, boosting reliability and availability for the train operator and its passengers."
According to the company, the trains will be equipped with the proven BOMBARDIER MITRAC Energy Saver propulsion, which is homogenous across all Bombardier's EMU fleets in Australia.
Downer EDI's CEO Grant Fenn said the new 10 x 3 B series units will be manufactured at the company's facility in Maryborough, Queensland and be delivered to the PTA by December 2020.
"These new contracts highlight Downer's complete service offering and our ability to deliver value for our customers," Mr Fenn concluded.