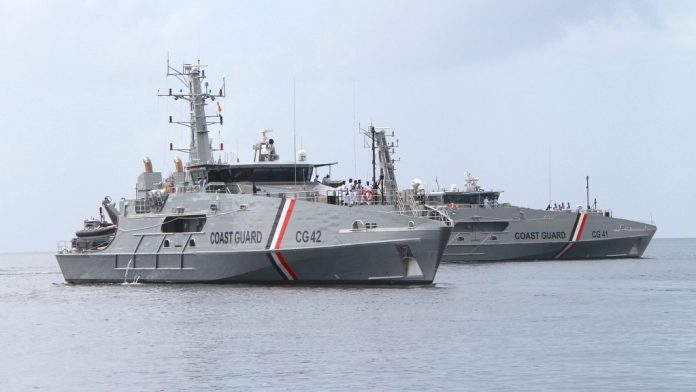 Australian shipbuilder Austal has secured several new contracts that will "diversify the company's long-term revenue base while utilising its shipbuilding and support expertise".
Under the first contract – which was announced by the Australian Government in April – Austal will construct an additional two Evolved Cape-class Patrol Boats (ECCPB's) for the Royal Australian Navy.
The second and third contract will see Austal sustain two Cape-class patrol boats the company built for Trinidad and Tobago, and undertake the Detailed Design and Construction (DD&C) of the US Navy's new Auxiliary Floating Dry Dock Medium (AFDM).
Austal Limited CEO Paddy Gregg said the three contracts have a combined value of more than A$300 million.
"The Trinidad and Tobago support contract is another example of Austal constructing and then maintaining patrol vessels to ensure that they can operate safely and efficiently over extended durations, while providing important longer-term revenue to Austal," Mr Gregg said.
"The two additional Evolved Cape-class Patrol Boats announced by the Australian Government two months ago have now been officially ordered, bringing the total number of vessels to be constructed to eight; demonstrating great confidence in the vessel platform by the Royal Australian Navy, who are already operating three of the patrol boats throughout Northern Australia."
"The competitively awarded, US$128 million contract for the Floating Dry Dock is Austal USA's second steel vessel program for the US Navy and clearly demonstrates the Navy's confidence in the Mobile, Alabama shipyard's growing capability to deliver aluminium and steel vessels."
Image credit: https://www.austal.com/news/multiple-contract-awards-valued-over-a300-million-diversify-austals-long-term-revenue-base?fbclid=IwAR3IpBRjoBAHoceZJtWrLoevLU2Uxvm0Y0c_sVZC7WltV7HSmAyuer6cJ1s