The Australian Manufacturing Workers' Union is urging the Federal Government to protect Australia's shipbuilding industry by passing legislation that would require Australian defence ships to be built in Australia, by Australian workforce.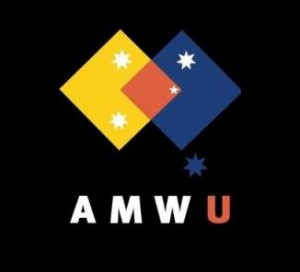 According to the media release by the AMWU, the initiative comes after a regional New South Wales firm was awarded a $US259 million contract to build a supply of small boats for the US Army. In the US, the Jones Act enforces that all commercial, Army and Navy vessels must be made in the US using a US workforce.
AMWU National Assistant Secretary Glenn Thompson said that the Jones Act was an example of how the US protected jobs and America's national security and that Australia must follow the USA in that regard.
"While the US Government stands up for their shipbuilding industry, the Australian Government is allowing our shipbuilding work and jobs to be off-shored. Long ago the US mandated that all commercial vessels used for US business must be built in the US, while here in Australia our Government is offshoring strategically vital defence work – leaving our shipyards sitting idle," he said.
"This government claims to be very concerned with protecting our borders and 'on water' matters.  It's time to bring Australia up to speed with our allies. The US has taken a position that if you want to build ships for the US you must do it at a in the States. Why can't the Australian Government make such a commitment?"
Mr Thompson pointed out the recently released Defence White Papers which showed Australia would need more ships in the future. He said the Government needed to outline how, where and when those ships would be built, as time was running out and thousands of workers were at risk of losing their jobs.
"Without a Government commitment to build ships at home in Australia, thousands of jobs and our strategically vital shipbuilding industry will be lost. We are watching the Government provide $110 million loans to profitable mining companies while manufacturing jobs and whole industries fall around the country. The Federal Government must now step up and end this industry's uncertainty," Mr Thompson said.
"Legislation along the lines of the Jones Act will ensure we have a thriving naval shipbuilding industry in the future. Ensuring Australian ships are built here will create and maintain thousands more jobs, through new shipbuilding programs. The clock is ticking – people are already being made redundant, and thousands of jobs are at risk unless plans are put in place immediately."