The Australian Research Centre's Centre of Excellence in Robotic Vision has been awarded a $19 million grant by the Federal Government for its seven-year research program, which will see the creation of the next generation of robots.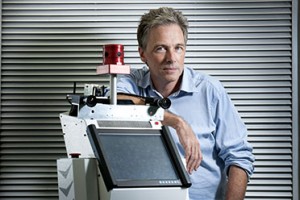 With a total funding of about $26 million, the Centre will become one of the largest groups of its kind in the world and will be a hub for international activity.
It will be led by Professor Peter Corke from the Queensland University of Technology's Science and Engineering Faculty, who believes that now is an opportune time to create robots with the 'gift of sight'.
"Society is on the cusp of a revolution in robotics in which personal robots will become an everyday fact of life. What we need to make this happen is to develop technology which allows a robot to perceive its environment – to sense, understand and learn from the information it gathers," said Professor Corke in a news release. 
"We want to use cameras in robots, which are less costly and use less power than other types of sensors."
"Cameras provide very rich information about the world, and we know from our own experience that our eyes, which are just cameras, provide the information we need to perform complex tasks like driving cars or picking up objects."
Mr Corke explained that the Centre will bring forth the technologies that will transform cameras into powerful sensing devices that will allow robots to understand and respond to their environment for long periods.
"They will operate comfortably in places where it wouldn't have been safe to use robots previously because the environments were too complex to be understood."
The research would be first applied in the agriculture, smart manufacturing, and construction sectors, as well as remote inspection and monitoring.
"Robotic systems have proven their value in controlled environments where the complexity and variation of tasks are low. For example, factory robots are a mature and highly successful technology and robotic trains in Japan are amongst the most efficient in the world," the Professor said.
The Centre will be led by the QUT, and will also include researchers from the University of Adelaide, ANU and Monash University, with overseas partner universities Oxford, Imperial College, ETH, INRIA and Georgia Tech.