A research conducted by the Committee for Economic Development of Australia (CEDA) have proposed the Government to tender for major projects to require Australian-made new technology that drives and promotes a culture of innovation within Australian industry to help replace lost traditional manufacturing jobs.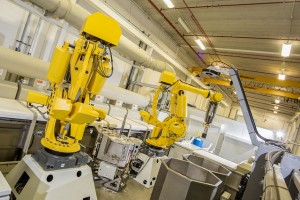 The report examines where Australia's opportunities for advanced manufacturing lie and how they can play a role in supporting Australia's long-term growth.
According to the article on Australia Forum, the report have included a proposed reform agenda which outlines 14 key areas that should be addressed under the umbrella of an Advanced Manufacturing Industry Plan, and calls for stronger Government and Industry participation in R&D and more incentives for university research to reach commercialisation
"The focus in Australia has been on traditional assembly line manufacturing, that is, low cost, high volume production, which will continue to decline because we simply can't compete with low cost economies," CEDA Chief Executive Stephen Martin said.
"We need to find a new manufacturing sweet spot and advanced manufacturing is where our focus should be. By cultivating new technology in Australia it means better technology and infrastructure for Australians but also means we can then export and market this technology overseas."
According to him, services around new innovation and technology must become a focus.
"High cost economies that have had the most success in advanced manufacturing, such as Germany, Switzerland and Sweden, are those that recognise it is not just about products," he pointed out.
"Advanced manufacturing includes the full suite of activities from the concept, research and development (R&D) and design stages all the way through to post sales services. It is about adding value to the production line, and it is very much about securing a place in the global supply chain."
The report have found that while the transition from traditional to advanced manufacturing will likely result in fewer jobs overall, new jobs will be higher skilled, higher paying and will contribute more to the economy.