Karoon Gas Australia Limited has hired global law firm K&L Gates as legal representative in the sale of its 40% equity interest in Browse Basin exploration permits WA-315-P and WA-398-P to a subsidiary of Origin Energy Limited.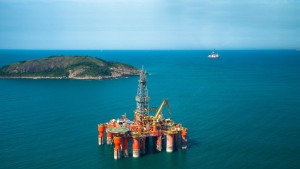 This was the second deal on which K&L has acted for Karoon, after having advised on the farm-out to Apache Northwest Pty Ltd of a 50% interest in exploration permit WA-482- P in the Carnarvon Basin in Western Australia, which completed on 3 June 2014.
According to the media release by K&L Gates, the team of advisors working on the sale was led by Perth energy and resources of counsel Clare Powel, who was assisted by partners Eric Fethers and Simon Salter, as well as senior associates Rilet Kemp and Natalie Collins.
The deal — which includes an upfront cash payment of US$600 million and deferred cash payments of up to US$200 million — is subject to certain joint venture pre-emption rights and regulatory approval. Upon receipt of proceeds, Karoon will be in a position to advance the Kangaroo Oil discovery in Brazil's offshore Santos Basin toward development.
"This is a great outcome for our client who, as a result of the sale, can pursue high impact oil appraisal and exploration programmes in the Santos, Carnarvon, and Tumbes basins," Mr Powell said. Karoon is a member of the S&P/ASX 200 Index and an international oil and gas exploration company with projects in Australia, Brazil and Perry.
The company's core strategy has involved identifying early stage exploration opportunities, with a long-term goal of retaining residual equity interests in the assets as they go into production.
"We were very impressed with the service Clare and K&L Gates provided on the transaction, showing maturity, flexibility, and good commercial business sense in negotiations," Ed Munks, Karoon's Chief Operating Officer, remarked.