New electrically conductive lubricants with substances that remain conductive even at higher voltage levels will help protect electric motors and alternators of the vehicles of the future from wear.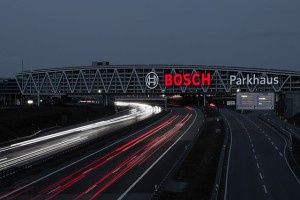 According to the media release by Bosch, a joint research project conducted by basic and industrial researchers from Germany has resulted in the development of the new substances required to achieve the goal of protecting next-gen electric motors from the surface damage that can result from discharging in the bearings.
The project — funded by the German Federal Ministry for Education and Research — was launched to prepare for the vehicle of the future, which will require higher voltages than current models.  At present, 12 volts are needed to provide all electric systems, from lights and radios to air conditioners, with sufficient power. This figure is expected to rise to 48 volts within the next few years, as electric power is required for a growing number of functions. The voltage levels of electric and hybrid vehicles are even higher — these vehicles can require as much as 400 volts.
"In alternators and electric motors, higher voltage levels mean that alternating electric fields are stronger than they once were," said Dr Gerd Dornhöfer, one of the Bosch associates taking part in the "SchmiRmaL" project (Switchable intelligent tribological systems with minimal friction losses and maximum lifespan).
This can cause electrical discharge in the ball bearings of motors and alternators, which in turn could lead to melting tiny areas of the metal's surface and to uneven raceways.  As a result of this, the ball bearings first begin to make noise, and then to malfunction too soon.
"We can already prevent this from happening reliably with the lubricants we have developed," said Mr Dornhöfer.
The benefits of the project's work go well beyond applications for electric motors. The new lubricants can also increase the service life and reliability of machine elements that experience high levels of strain, especially roller and plain bearings and transmission components. Moreover, performance can be improved for motors of the same size, or maintained if motors are smaller. At the same time, the lubricants contribute to reducing energy consumption and increase efficiency.