The Australian Export Finance and Insurance Corporation (EFIC) has released its Export Monitor report, which examines the implications of the recently concluded free trade deals with Japan and Korea, as well as the trade agreement currently negotiated with China.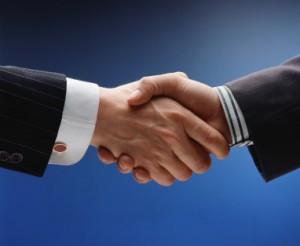 According to the media release by EFIC, China, Japan and Korea are Australia's three largest export markets, accounting for over 60% of merchandise export sales (over $160bn in 2013).
"This record trade exposure to North Asia is being driven by demand for Australia's commodity resources," said EFIC's senior economist Cassandra Winzenried.
"A surge in resources production will ease current supply constraints and lead to further concentration of Australia's export destinations in the future."
The Report found that the Japan-Australian Partnership Agreement will see 97% of Australia's exports to Japan, including beef, cheese, horticulture, wine and seafood gain preferential access of duty-free entrance to the Japanese markets, with negotiated tariff reductions for Australian beef sales alone expected to deliver an additional $5½ billion in profits.
The Australia-Korea Free Trade Agreement provides duty-free access on 84% of Australia's exports to Korea, which will increase to 99.8% after the full implementation of the agreement. This agreement is expected to deliver over $5 billion in additional income to Australia between 2015 and 2030, with exports to Korea expected to be 25% higher than they otherwise would have been by 2030.
"These agreements offer unprecedented access to Australia's key export markets and new opportunities in both scale and scope for Australia's overseas business," said Winzenried.
"Recently brokered trade deals should help to mitigate declines seen in Australia's international trade competitiveness."
The Government is now looking to complete the "trifecta of trade" and wrap up negotiations for a similar agreement with China that will allow Australian growers, manufacturers and service providers gain greater access to Chinese agricultural and services markets (e.g. finance, health and ageing and environmental management).
The World Trade Organisation and other respectable institutions expect trade growth, which picked up strongly in the second half of 2013, to more than double to 4.7% this year.
For instance, HSBC's Trade Confidence Index found that Australian businesses expect international trade conditions to considerably improve over the next six months. The Index reached its highest level in 2½ years in March. The survey found that Asia will continue to overwhelmingly be Australia's key trade destination and exchange rate volatility the biggest trade challenge.