Premier Tony Abbott has finally delivered his key pre-election promise to scrap the carbon tax after Australia's Senate on Thursday voted in favour of repealing  laws requiring large companies to pay for carbon emissions, according to the Wall Street Journal.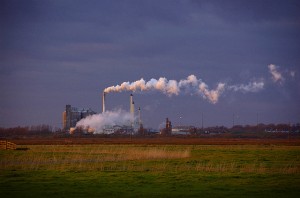 Mr Abbott — who took power in September — made repealing the tax a central pledge of his election campaign, arguing that ending it would reduce electricity prices and save the average family $550 a year.
"This is great news for Australian families and for our nation's small businesses. At the election, the Coalition made a pledge: to scrap the carbon tax, stop the boats, get the Budget under control and build the roads of the 21st century. All these commitments were designed to help families," he said.
"We are honouring our commitments to you and building a strong and prosperous economy for a safe and secure Australia."
However, Labor and Green opponents of the Government said the repeal would make the country an international "pariah" on efforts to combat climate change, with Opposition Leader Bill Shorten calling Mr Abbott an "environmental vandal".
"Today, Tony Abbott has made Australia the first country in the world to reverse action on climate change," Mr Shorten said, reports The New York Times.
Christine Milne, a senator from Tasmania and leader of the Greens party, said that "history will judge Tony Abbott harshly for his denial of global warming and his undermining of Australia's effort to address it."
"This is a fundamental moment in Australia's history. We are about to devastate the future of this country."