The recently signed Free Trade Agreement between Australia and Japan has provided an opportunity for Rouse Hill based craft brewer The Australian Brewery to successfully complete negotiations to supply its canned craft beers throughout Japan.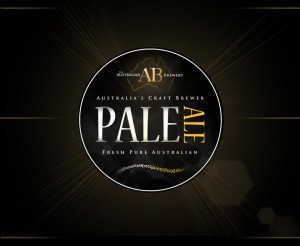 According to the article on AFN, The Australian Brewery Pale Ale and Pilsner craft beer in cans will now be sold all over Japan, including in supermarkets such as Kinokuniya and Seijo Ishii, via the country's biggest beer importer Konishi.
"Exporting to Japan is a big deal for any brewery," said David Ward, Australian Brewery Marketing Manager.
"Beer accounts for two thirds of all alcohol consumed."
The Australian Brewery is one of the top breweries in Australia, mainly because of its unique packaging: craft beer in cans, which is already very common packaging in Japan.
"We are noticing a real shift in people seeking craft beer both here in Australia and overseas. This is a good sign for Australian craft brewers looking to expand into these overseas markets," said Mr Ward.
"Some of us have already dabbled in America, Europe and Asia, with companies such as Coopers, James Squires and others making the shift," Mr Ward said.
One of the key features of each of The Australian Brewery beers is the "classic Australian taste", even though they are crafted around the best flavours and styles of the best beers in the world.
"We are always interested to see how international audiences respond to our taste in craft beer," said Neal Cameron, Australian Brewery Head Brewer. "We've had success at a number of international trade shows, but each country represents an entirely new audience. But based on what we have heard so far, we are confident that the flavour profiles transfer quite well," said Mr Ward.
For more information about the company and their products, go to www.australianbrewery.com