National Manufacturing Week (NMW), the largest manufacturing industry event will take place from May 13th to May 16th at Sydney Showground.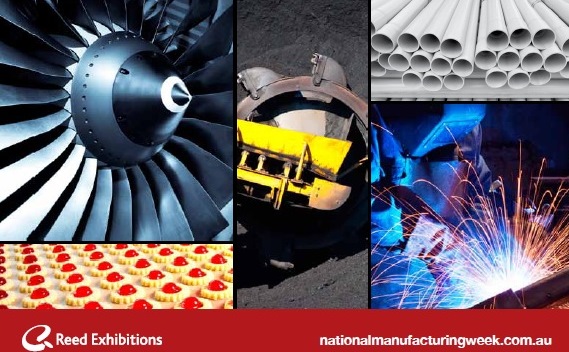 According to the media release by NMW, a Networking Event is scheduled for Day 1 (May 13th, 4-6pm) to give participants an opportunity to meet each other, make contacts and exchange ideas.  Sponsored by the Casey Cardinia region, the event is set to be one of the highlights of NMW 2014 with over 275 exhibiting companies and thousands of visitors.
"We're very much looking forward to the Networking event. It will serve to showcase the strengths of the Casey Cardinia region – and beyond that, will help spark the conversations and engagement that help manufacturers develop new success strategies. These, in turn, help ensure that regions like Casey Cardinia have the vibrant manufacturing sector that aids greater overall growth," said NMW Exhibition Director, Anthony Reed.
Located in South East Melbourne, the Casey Cardinia region brings together two Victorian Councils- the City of Casey and Cardinia Shire Council "to better market the region as an industry destination to attract new investments that will create jobs for the region's residents."
"This includes a growing, skilled workforce and a pro-business environment," said Casey Manager Economic Development David Wilkinson.
"Casey Cardinia offers land that costs 40% less than comparable sites in the western region of Melbourne and is up to 6 times more affordable than the inner region of Melbourne. This- and our other strengths- makes Casey Cardinia Region a new frontier of growth for the greater Melbourne area," said Cardinia Shire Council Mayor, Graeme Moore.
The formal partnership underpinning the Casey Cardinia region is believed to be unique in Victoria and Australia, with the two Councils working proactively with developers and the business community to facilitate the growth of local businesses, including facilitating developments within the region, namely aiming to boost food product manufacturing, machinery and equipment manufacturing and transport and logistics.
For more information on the Casey Cardinia region visit www.caseycardinia.com.au.
For more information about NMW, visit www.nationalmanufacturingweek.com.au