According to the Australian Bureau of Statistics' (ABS) latest figures, employment in the country grew by 0.07 per cent in June.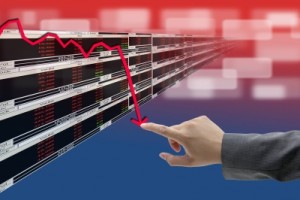 Trend employment increased by 8,300 persons to 11,933,400 persons, trend full-time employment increased by 700 persons, while part-time employment increased by 7,600 persons.
"The figures show that hours worked by employed people declined, but not by as much as in previous months. This reflects the small increase in trend employment. We are yet to see an increase in hours worked in 2016," said General Manager of the ABS' Macroeconomic Statistics Division, Bruce Hockman.
"Trend series smooth the more volatile seasonally adjusted estimates and provide the best measure of the underlying behaviour of the labour market."
South Australia's headline unemployment rate rose by 0.2 per cent to 7.0 per cent.
Tasmania's unemployment rate remains steady at 6.5 percent, while Victoria's unemployment rate fell to 5.7 per cent in June.
"Since the Andrews Labor Government came to power, an extra 147,400 people are in gainful employment – these figures show how successful this Government is in creating jobs and bolstering our State. This Government is investing in Victoria to build a strong economy and in turn driving job growth – which means more opportunities for all Victorians," said Acting Treasurer Gavin Jennings in a media release.
"What these figures show is that the Andrews Labor Government is continuing to grow the Victorian economy, creating jobs and opportunities for Victorians. There have now been far more jobs created in the 18 months since we came to power than the Liberal Government managed to achieve in four slow years," added Minister for Employment Wade Noonan.
Northern Territory's unemployment rate fell to 3.7 per cent.
"Northern Territory employment increased 0.5 per cent by 700 people to 134,460. Labour force participation in the Territory increased by 0.2 per cent to 74.8 per cent, which is the highest in Australia. The national labour force participation rate was unchanged at 64.8 per cent," said Chief Minister Adam Giles.
According to Treasurer Curtis Pitt, the rise in Queensland's trend and seasonally adjusted jobless rates of 6.5% for June 2016 reflect the basically stagnant national figures.
"Nationally the trend jobless rate stayed at 5.7 per cent and the seasonally adjusted figure for June of 5.8 per cent was 0.1 per cent higher than in May," he said.
"The lengthy federal election campaign has certainly created a period of uncertainty for businesses. Both state and federal governments have roles to play in creating jobs and helping people enter the work force."