The Australian food and beverage industry, the country's largest manufacturing sector, has proved to be resilient in the midst of difficult times after an industry report found that it has stabilised last year following a period of decline.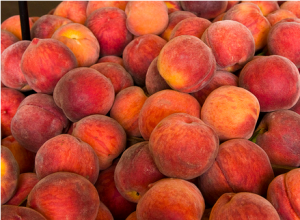 The Australian Food and Grocery Council's State of the Industry 2013 report says the total industry turnover remained steady at $111 billion in the 2011-12 financial year, capital investment increased, and the real values of exports and imports increased and decreased, respectively.
AFGC CEO Gary Dawson said the State of the Industry report demonstrates the resilience of the food and beverage, grocery and fresh produce manufacturing sector during tough times, particularly when the significant contraction in turnover and employment are factored in.
"The findings of State of the Industry 2013 demonstrates that while the Australian food and grocery manufacturing sector – Australia's largest manufacturing sector – is facing an environment where input costs are rising on everything from commodities to labour to energy, encroaching regulations are adding to compliance costs and retail price deflation continues to cut margins, there are signs of significant growth potential," said Mr. Dawson in a media release.
"In particular a 26 per cent increase in capital investment in food manufacturing as suppliers increase investment in productivity initiatives such as automation and other cost reduction programs."
Dawson says suppliers are responding to the emerging market opportunities including the growing Asian middle class, as evidenced by the solid export growth in processed foods and beverages.
According to the report, exports of food and beverages increased by 3.4 per cent from $18.2 billion to $18.8 billion and fresh produce increased by 26.1 per cent from $651.6 million to $821.8 million. Meanwhile, grocery and fresh produce imports declined 1.8 and 4.7 per cent respectively.
Offering his insight on the policy landscape under the Abbott government, Mr. Dawson says food and grocery companies are looking for a return to certainty and stability and that the government should focus on getting the policies right in order to boost confidence and promote investments and jobs.
"The Coalition has been elected on a mandate to put in place policies that will modernise the Australian economy andenhance the productivity and competitiveness of the manufacturing sector," said Mr. Dawson.
"Efforts to reduce the burden of unnecessary regulation, reduce energy costs, finalise Free Trade Agreements and encourage R&D and innovation are greatly welcome and the food and grocery sector looks forward to working with government to secure these outcomes."
The full report State of the Industry 2013: Essential Facts and Figures is available for download here.