Australian manufacturers should learn how to embrace technology and apply it to their businesses as a solution-fit application, according to the recently concluded Manufacturing Technology event series.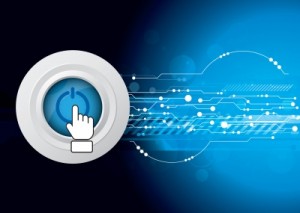 Attendees of the event discovered how technology is more than just software and hardware. Its effective use could provide competitive advantage, but business processes should be designed to match the way these technologies are used.
The event, which was co-presented by A2K Technologies and Autodesk in Brisbane, Sydney and Melbourne last week, told manufacturers that they could be losing opportunities to improve their business through use of technology.
"The greatest challenge to manufacturers in implementing a lean manufacturing strategy is attacking those processes that cause waste," said A2K's Senior Solutions Consultant, JC Davis in a media release.
"Value engineering, synergies between business lines and systems, upstream and downstream connectivity, automated processes, and interoperability and connectivity, are examples of what can be taken into account when designing business processes to increase efficiency."
"Unfortunately, many smaller Australian manufacturers without a dedicated IT department are unaware they can close these gaps between software and their business. Experienced people are tied up maintaining systems rather than innovating," said Davis.
Autodesk's Senior Technical Sales Specialist (MFG), Jeff Gale identified four key benefits that manufacturers will realise when they align their business processes with technological configuration: manufacturers will increase their business, gain greater market share, improve quoting efficiency, and reduce their costs.
Mr. Gale adds that many businesses lose money through inefficiency despite knowing about it, but many find it difficult to quantify because it does not reflect in the profit and loss statement.
Meanwhile A2K Technical Consultant, Niall Smyth demonstrated to the audience at the event how Autodesk's Inventor and Simulation CFD 2014 can be used to ensure product quality, reliability and performance, through the ability to quickly create design scenarios.
"Manufacturers can't differentiate on cost alone," said Smyth. "It's important to get it right the first time with agile product development for fit, form and function."
A2K Technologies provide a structured methodology to manufacturers for business process assessment, involving analysing processes and prioritising focus areas, identifying improvement opportunities, maximising use of existing tools and technology, and establishing implementation strategies based on business value.
For more information visit A2K Technologies' website at www.a2ktechnologies.com.au.