The Federal Government has devised a three-point rescue plan for the troubled Air Warfare Destroyer (AWD) project and will deploy up to 40 defence experts to the ASC shipyard in an effort to overcome productivity issues that have hampered the project and caused cost and time blowouts.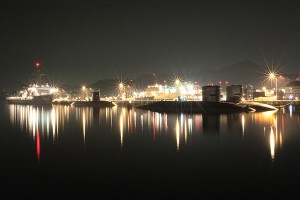 According to The Herald Sun, the plan, which consists of measures to create a sovereign submarine and a shipbuilding industry around the Future Frigates program, also involves inserting more people from BAE Systems, Navantia SA and Raytheon Australia into ASC at Osborne.
The Australian reveals the rescue plan will keep the AWD Alliance structure in place, but hand management of key elements of the project to systems engineer Raytheon, bolstered by expertise from Spanish designer Navantia and BAE Systems.
Defence Minister David Johnston said the reform strategy for the AWD project will be a test case for the industry that will have a bearing on future procurement decisions.
Yesterday's announcement that BAE Systems has joined the AWD reform project has been welcomed by the company as a "positive step" towards helping to turn the project around.
Under the agreement, BAE Systems will be providing a team of highly experienced shipbuilders and executives from its Australian and global businesses to assist with reform activities.
"The Australian Government has made it clear that turning this program around is critical to the future of Australian naval shipbuilding," said BAE Systems Australia's Chief Executive, David Allott, in a media release.
"We look forward to supporting the Government by bringing our global complex shipbuilding capability to deliver this important goal, while standing ready to support any future needs the Commonwealth might have."