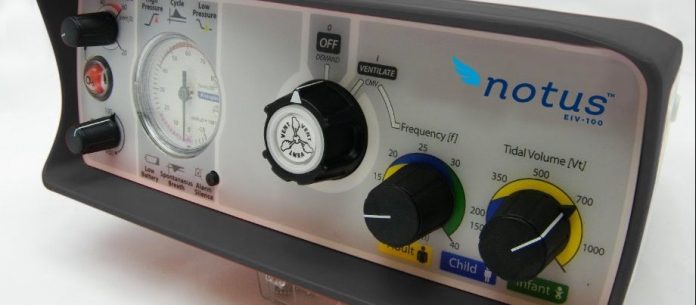 A group of Australian manufacturing companies and engineering firms have delivered the first invasive ventilators to the National Medical Stockpile as part of the country's response to the COVID-19 outbreak.
Led by Victorian company Grey Innovation, the industry consortium had reached a $31.3 million agreement with the Federal Government in early April to supply 2000 machines by the end of July.
Industry Minister Karen Andrews said the consortium has delivered its first invasive ventilators to the National Medical Stockpile, with the rest to follow over coming weeks.
"Since the start of the pandemic, the Government has been working hard to secure supply and increase the domestic manufacture of ventilators as well as critical personal protective equipment," Minister Andrews said.
"The local production of these ventilators is an outstanding example of what can be achieved when industry and Government work together and draw on our highly advanced manufacturing capability."
"These ventilators are available to be sent anywhere they are needed in Australia and give us an impressive reserve capacity."
"Hopefully they won't all be needed, but these machines will ensure that our hospitals are well equipped to withstand future surges in intensive care cases."
Grey Innovation's Executive Chairman Jefferson Harcourt said the company was able to employ an extra 22 engineers, adding that a further 250 jobs have been created or retained across all suppliers.
"We've got regulatory approval and now we're manufacturing at speed," Mr Harcourt continued.
"It's incredibly gratifying to see the first of the 2,000 ventilators ordered being loaded onto the pallet for delivery to the national stockpile."
"We're very proud to support the Government's efforts to increase Australia's ventilator capacity in the fight against COVID-19."
The Grey Innovation consortium, which comprises more than 30 Australian engineering and manufacturing companies and leading clinicians, is manufacturing the NOTUS ventilators in Victoria under a contract with the Department of Health.
Image credit: https://www.greyinnovation.com/