The Australian Made Campaign has raised a red flag, warning consumers to remember to check country-of-origin labels on food products after the hepatitis A scare in the country.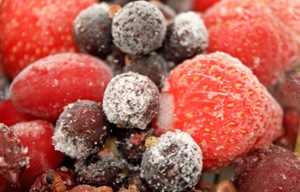 Namely, five Australians – three in Victoria and two in NSW – are reported to have contracted hepatitis A after eating imported frozen berries, forcing Bairnsdale-based Patties Foods to recall its 1kg "Nanna's Frozen Mixed Berries" and its 300g and 500g "Creative Gourmet Mixed Berries".
The berries, which are sold in major supermarkets including Woolworths, Coles and IGA stores, are packed in China and distributed in Australia by Patties Foods.
"This issue exemplifies the differences in health and safety standards for the production of food around the world. Australia's clean, green environment helps produce exceptionally high quality food, but moreover, our strict regulatory framework ensures Australian-grown produce is also safe to eat, and we encourage consumers to consider this factor when choosing what to buy," Australian Made Chief Executive, Ian Harrison said.
"Consumers should look for the logo to be sure what they are buying is genuinely Aussie. Imported food products which are packed in Australia – as was the case in this instance – do not qualify to use the symbol."
The Daily Mail reports that Patties Foods CEO Steven Chaur said the wider recall was a precautionary measure until the results of further laboratory testing came back.
"We have decided that all our frozen Mixed Berries should be recalled until such time as we receive the results of further laboratory tests. The recall is an important step to ensure public safety and confidence," Mr Chaur said.