Zhuhai CTC Electronic, a leading producer of 3D printers in China, has announced the opening of a London office as part of its European expansion plans.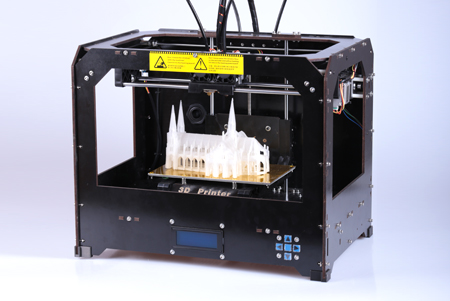 "The ultimate goal of setting up a London office is to establish business relationships with local 3D printing services businesses and retailers across Europe. Most Chinese developers only focus on the Chinese market, causing them to remain quite closed-minded as their knowledge and understanding remains limited to their local market. But the fact is that there is broader space for development beyond the Chinese market," said Zhuhai CTC Electronic PR director Siyi He.
"China has always regarded the American market as the benchmark and the American 3D manufacturers as the model that Chinese 3D start-ups should learn from and emulate. As the American and Chinese markets become ever more similar to each other, a 3D printer that has gained traction and been successful in America is quite certain to be a profitable product or a source of inspiration for China's 3D development once introduced to China."
The office is 4,000 square feet and located on the southern bank of the Thames River. The team will be sourced locally and led by senior marketing expert Yang Ming who will implement the strategy for promotion and sales in the European market "by combining marketing and product planning with the advantages of having a local office in the UK."
Zhuhai CTC Electronic was founded in 2004. The company is one of the first in the world that has maintained high growth in the 3D core technology sector. It has a research and development facility in India and logistics warehouses in Europe, Australia, and the US.
For more information, please visit www.ctcprint.com/en or www.ctcprinter.com