The Australian Made Campaign has welcomed last week's comments made by Fortescue Metals Chairman, Andrew Forrest, at the prestigious Boao Forum for Asia on China's Hainan Island, who called  for Australia's food and agriculture sectors to collaborate more closely to promote their products using a 'Brand Australia' strategy.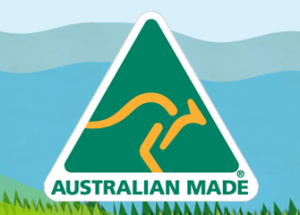 "The power of consistent branding, both here and overseas, cannot be overstated," said Australian Made Campaign Chief Executive, Mr Ian Harrison.
He said the already well-established Australian Made, Australian Grown logo should form part of the food labelling system envisioned by Mr Forrest, to provide consumers with a guarantee of the true origin of the food they are purchasing.
"The iconic green-and-gold kangaroo logo has been clearly identifying Australian produce in export markets for 30 years with great success, so there is a pivotal role for the symbol to play in any 'Brand Australia' strategy," Mr Harrison said.
"Australia enjoys a strong reputation internationally for its clean, green environment and high standards for the production of food, so it makes sense to place a strong emphasis on promoting the Australian brand and defending the authenticity of food supplied from this country."