Australian manufacturers have urged the Government to halt rising natural-gas prices that are threatening to reduce the nation's gross domestic product by A$13 billion per year.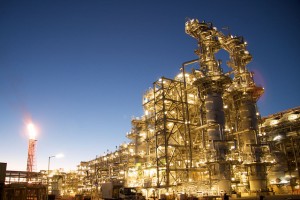 According to a news article published on Bloomberg News, Wood Mackenize Ltd., an energy research company, said the current boom in gas production in the US has seen buyers in Australia pay twice as much as they paid over the last ten years as more of the fuel is being exported to Asia.
"We want to see a manufacturing resurgence in Australia like we're seeing in the US," Ben Eade, the recently appointed Executive Director of industry group Manufacturing Australia, said in an interview.
"We have huge gas resources, and if we target them properly there is no reason we can't do that here."
Producers building more than $60 billion of liquefied natural gas export projects on Australia's east coast have said that government intervention would deter investment and hurt the economy. The Government has issued a report last month stating that current gas shortages can be alleviated by letting producers tap more fuel reserves, including coal-seam gas in New South Wales.
According to Eade, whose industry group represents Australia's leading manufacturers, the country's manufacturers need a "bridge" to help them adjust to a surge in prices before new suppliers can be brought on.
"LNG exports will be great for the Australian economy, however, the impact of the short-term shift could be devastating for manufacturing in Australia," he said.
"We're talking about a transition that according to our research could potentially wipe out A$13 billion a year in GDP."
Mr Eade says manufacturing companies suffer by from a strong Australian dollar, high labour and energy costs, as well as from unnecessary regulation. These problems have prompted General Motors Co. to join Ford Motor Co. in deciding to stop car manufacturing in Australia.