Fortescue Metals Group Limited (FMG) yesterday officially became the sole owner of the two Christmas Creek ore processing facilities.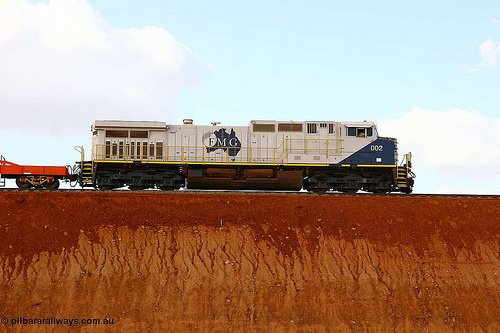 According to the company's ASX announcement issued yesterday, Fortescue has purchased the plants from Crushing Services International Pty Ltd (CSI), which is a subsidiary of Mineral Resources Limited (MIN).
The purchase agreement was completed in full accordance with the options granted by Crushing Services International under the original Build Own Operate contracts.
Crushing Services International has been a close collaborator of Fortescue since Fortescue was given the go ahead to exercise its step-in rights in September 2013. Since then, Fortescue has employed 121 members of its workforce and has ensured the continuation of an ongoing safe and efficient operation of the two ore processing facilities and jigs plant.
"This cooperative approach has ensured a smooth transition throughout," said Mr Nev Power, Fortescue Chief Executive Officer.
Mr Power expressed his gratitude to the owners and management of Crushing Services International for the full cooperation during the negotiations and the buy-out process.
"This outcome will assist in ensuring cultural alignment amongst the valued personnel who are responsible for the day to day operation of these important assets. Fortescue sees this acquisition as an extremely positive benefit for the continued growth of the company. We are now getting substantial volume and revenue increases from our expanded operations, which are generating significant free cash flow and underpinning our accelerated debt reduction program," said Mr Power.
This full buy-out of the finance lease for the ore processing facilities is another step in Fortescue's ongoing debt reduction program.
Fortescue is the fourth largest iron ore producer in the world. In less than a decade, Fortescue Metals Group has gone from strength to strength through its unparalleled growth.