Australian Paper has announced its support for the Construction Forestry Mining and Energy Union's "Let's Spread it Around" campaign.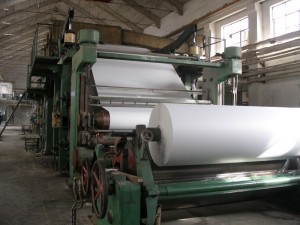 The local paper products manufacturer is calling on the government to show its support for thousands of Australian jobs in the pulp and paper industry by buying locally-made paper.
In a statement Australian Paper CEO Jim Henneberry says stronger support must be extended to their colleagues in the paper manufacturing industry including the packaging, tissue and newsprint sectors.
"The CFMEU's Let's Spread it Around campaign recognises the importance of local manufacturing and local jobs to healthy Australian communities. Governments at all levels are large users of paper and the campaign emphasises the important role local, state and federal governments can play in taking into account the value created by a major Australian manufacturing industry and the thousands oflocal jobs we support," Mr. Henneberry said.
Mr. Henneberry says while countries such as Indonesia, China and Thailand are successfully exporting paper to the Australia with the help of the strong currency, the valuable contribution of locally-made paper to the economy, communities, and jobs is being ignored.
"As a significant local manufacturer, Australian Paper's operations have a major positive revenue impact across all levels of government. Independent analysis shows that our annual contribution to government revenue equates to $1.81 per ream of copy paper or $724 for every tonne of paper we manufacture," says Mr. Henneberry.
"It makes real sense for governments to take this into account and actively support paper made locally rather than from overseas."
Australian Paper employs a staff of about 1,400 people largely within regional communities. The company manufactures approximately 600,000 per annum of premium office, printing and packaging papers at the Shoalhaven Mill in Nowra and at the Maryvale Mill in Latrobe Valley, which is Australia's largest integrated pulp and paper mill.