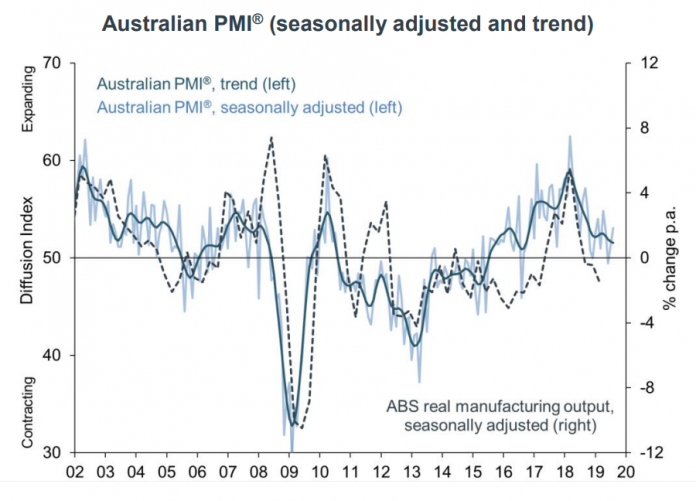 Australia's manufacturing sector bounces back into positive territory and expanded at a faster pace than in July.
Ai Group's report, the Australian Performance of Manufacturing Index (Australian PMI) rose 1.8 points to 53.1 in August, driven by increasing levels of production and rising exports.
The survey has found that seven activity indexes indicated expansion in August, with production and sales recovering from the decline in July.
Four of the six manufacturing sectors expanded in August with food & beverages (down 1.7 points to 55.8) and building materials, wood & furniture (down 0.5 points to 59.6) sectors still leading the way, but at slower rates of growth.
The machinery & equipment sector improved after several months of poor conditions (up 1.6 points to 52.5) while metal products (down 0.3 points to 37.9) and TCF, paper & printing (down 0.6 points to 41.7) both fell to their lowest levels since 2013.
According to Ai Group Chief Executive Innes Willox. "Stronger production, sales, and employment combined in a small though encouraging lift in the Australian PMI® for August. While it is only expanding at a modest pace, the further growth in manufacturing in August is heartening and, together with a rise in new orders, will help allay fears of a further slowdown in business conditions."
"Building, wood & furniture manufacturing and food & beverages production continued as the fastest growing sectors while machinery & equipment producers and manufacturers in the petroleum & chemicals group also reported improved performance. The lift across these sectors was partly offset by sharply negative conditions in the metal and textiles & paper product groups," he added.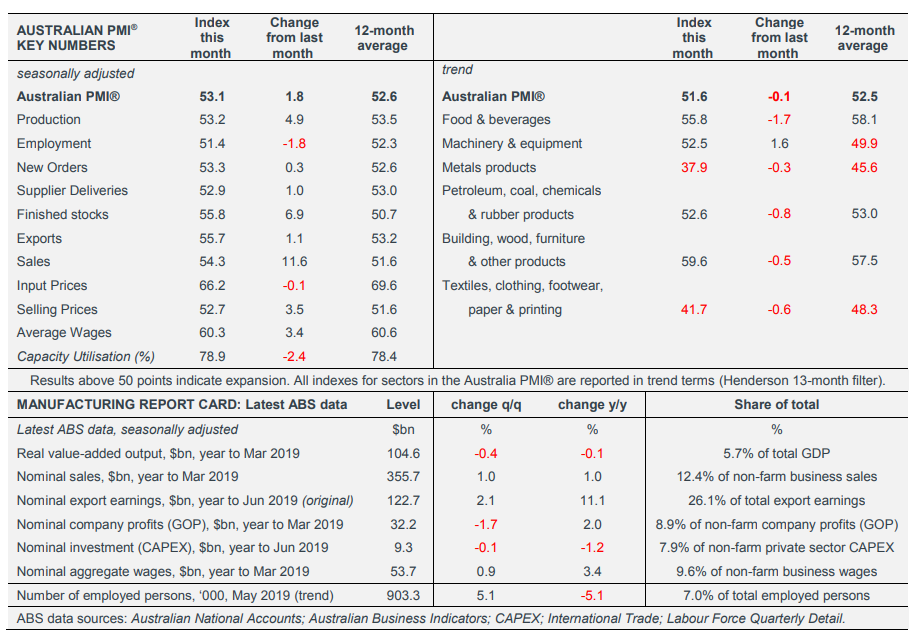 Image Credit: AI Group