The slowdown in Australia's mining boom has prompted the country's logistics and coal-mining companies to cut a combined total of 130 jobs, illustrating the challenges facing the nation's economy which has been weaning itself off dependency on the mining sector.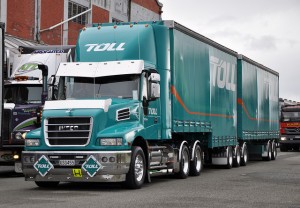 Toll Holdings Ltd, a company providing freight and transport services to various industries in Asia, including mining and energy sectors, has announced that it will cut around 100 jobs of its 45,000-strong workforce as part of a divisional restructure.
New Hope Corp., Australia's largest-listed pure-play coal miner by market value, has also announced that it will be cutting jobs at its corporate office and in the West Moreton mine in Queensland, with around 5% of its workforce of 600 people expected to receive notice of redundancy in the coming period.
According to the article on the Wall Street Journal, New Hope has registered a 67% slide in first-half profit and expects global coal markets to remain oversupplied for at least another year. Rival Glencore PLC is experiencing similar problems and the company said in March it would shut down its Ravensworth underground operation this year, the first coal mine to be suspended by the Switzerland-based resources giant specifically due to the sharp slide in prices.
Meanwhile, the country is bracing itself for the wave of upcoming layoffs in the car making industry. General Motors and Toyota Motor Co. have already begun the process of ceasing manufacturing operations in Australia, whereas Qantas Airways has announced this year that it would slash 5000 positions through to 2017.
The Reserve Bank of Australia has cut interest rates eight times in the past two years to a record low of 2.5% to try and reignite non-mining sectors of the economy, although these interventions are yet to make a significant positive impact on the targeted sectors.