Australian commercial airline Vincent Aviation has cut 120 jobs at its headquarters in Darwin as the company announced on Wednesday that it has gone into receivership.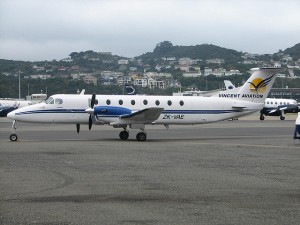 The 120 workers in Darwin — which had been informed about the redundancies via company email on Wednesday — had been told by receivers BDO that their wages had been paid up until last Sunday and payment of their entitlements will be a priority.
According to the article on ABC, the company's staff has also been instructed to return any company-owned assets such as motor vehicles, keys, laptops and computers.
As reported by NTNews, BDO has launched a comprehensive review on Vincent Aviation's financial position to assess its future viability and lay out a possible course of action.
Andrew Fielding of BDO, who was appointed receiver and manager to Darwin-based company along with Gerald Collins, said a range of factors, particularly market conditions, had contributed to the current situation facing the company.
"The prudent step was taken by the company's management to cease trading to enhance the recoveries to all creditors. The company has cancelled all flights and customers should make alternative travel arrangements," he said.
Vincent Aviation is wholly owned by New Zealand-based Vincent Aviation Limited and has satellite bases in Brisbane and Sydney. It operates nine medium-sized turbo prop passenger aircraft including Beechcraft 1900s and SAAB 340s.
The company has been flying to metropolitan and regional centres across Australia and recently expanded services between Groote Eylandt in the Northern Territory and Cairns in Queensland.