Wangaratta fabric manufacturer Bruck Textile Technologies has been accused of deliberately entering into a contrived business dealing to avoid paying the entitlements of 60 sacked workers, according to the Sydney Morning Herald.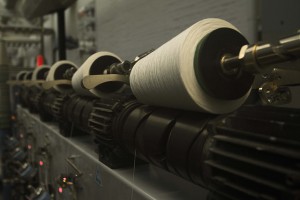 The accusation comes after it was revealed that the assets of Bruck were bought for a token $1 by a new company — Australian Textile Mills — founded by Bruck's principal shareholder, Philip Bart, and Chief Executive Geoff Parker, just a month before the company went into liquidation.
Allegations that the transaction took place to avoid paying 60 redundant workers their entitlements — including annual leave, long service leave and redundancy pay entitlements — have prompted Federal Employment Minister Eric Abetz to refer the issue to the Australian Securities and Investments Commission (ASIC), which will further investigate the claims.
"The government is very concerned at any allegation of companies entering into contrived arrangements to avoid paying employees' entitlements or any legal obligation," Senator Abetz said.
"The government is disappointed for these workers who risk being out of pocket and expresses the hope that the company and its directors have done, and will continue to do, all they can to ensure workers are not ripped off."
Bruck — which has been operating in the city of Wangaratta for more than sixty years — went into liquidation on 11 July after losing business with the car industry, the defence force and Victoria Police.
Bruck owes its creditors around $7–8 million, with employees' entitlements estimated to be worth an additional $4 million.
Australian Textile Mills Chief Executive Geoff Parker told Smart Company that all creditors will be paid and Australian Textile Mills will take on liabilities of approximately $20 million.
"The Directors of Australian Textile Mills are confident that they have made the correct decision," said Parker.
"The only other option would have been far more devastating to the local Wangaratta community, creditors and employees."