According to the Australian Bureau of Statistics (ABS), Australia's unemployment rate surged to a 13-year high of 6.4% in January, its highest level since August 2002.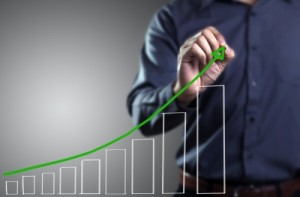 In comparison, the unemployment rate for December 2014 was 6.1%. Full-time employment dropped 28,100 in January and part-time employment was up 15,900.
As a result of the steep rise in the headline unemployment, the Australian dollar plunged to near six-year lows of 76.56 US cents after the figures were released, from 77.26 US cents prior.
According to the ABS, not all is grim, as the proportion of the population in work or looking for it – the so-called participation rate – remained steady at 64.8%.
"The decrease in employment was driven by decreased full-time employment for both males (down 26,000) and females (down 2,100). The decrease in full-time employment was partly offset by an increase in male part-time employment, up 17, 800," reads the ABS media release.
According to The Australian, economists had expected some fall in the number of jobs and the unemployment rate is set to rise gradually to about 6.5% this year.
South Australia tops the list with an unemployment rate of 7.3%. Unemployment is 6.6% in Victoria and Tasmania and 6.5% in Queensland. NSW's jobless rate has risen to 6.3%, while Western Australia still has the lowest state unemployment rate of 5.6%.
"The declines in employment came from the biggest three states of New South Wales, Victoria, and Queensland -Â with each falling by 14,500, 6,300 and 7,100 jobs respectively. The smaller states, however, pushed back with most posting small increases in employment," observed BIS Shrapnel's associate director of economics Richard Robinson in a note to Yahoo News.
"It really does suggest that the Australian labour market is still softening and that's a trend we think will continue over the next few months, pushing the unemployment rate towards 6.5% and maybe a little bit higher," JP Morgan economist Tom Kennedy told The West Australian.