The three key unions at the Osborne site — the Australian Workers' Union (AWU), Australian Manufacturing Workers' Union (AMWU) and Communications, Electrical, Plumbing Union (CEPU) – have reached an accord with the State Government of South Australia to ensure there will be no industrial action during any construction of future submarines in Adelaide.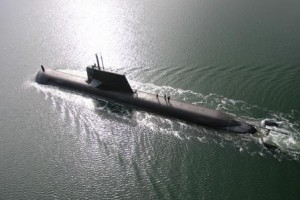 In welcoming the appointment of Minister Marise Payne to the Defence portfolio, SA Premier Jay Weatherill said that the State Government and unions are ready to "work constructively" together towards the achievement of the common goal.
"We look forward to showing her South Australia's superior shipbuilding capabilities at ASC. This is clearly the most important decision facing the Federal Government in South Australia and we want to ensure that this State is seen as an attractive place to invest for all of the overseas bidders, " Mr Weatherill said.
"That is why we are working with the unions so that industrial action would be minimised in the delivery of the project. A similar agreement was successfully reached by former Governor Kevin Scarce regarding the Air Warfare Destroyer Project and this has been successful in ensuring the workforce is well supported to deliver the project without the need for industrial action."
The AMWU has stated that Prime Minister Malcolm Turnbull and his new Defence Minister Payne must take action to guarantee jobs and restore confidence in Australia's shipbuilding industry by taking overseas and 'hybrid builds' off the table.
"The Coalition's plummeting stocks in South Australia shows what the electorate thinks of sending shipbuilding work offshore while local workers join the unemployment queue. It's about time this Government understood the impact their disastrous policies were having on the Australian economy," said AMWU Assistant National Secretary Glenn Thompson.
"We are calling on Malcolm Turnbull to recognise that workers in the industry and shipbuilding companies need new orders for offshore patrol boats and frigates to be placed as soon as possible. The Government has promised a continuous build and now it's time for action rather than words. We welcome reports that Mr Turnbull has taken a different view to Tony Abbott and has accepted the importance of a local build for Australia's future submarines."