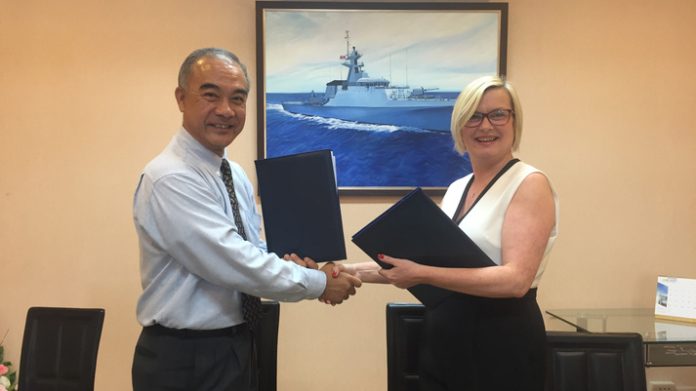 BAE Systems has signed a new contract with Bangkok Dock to assist in the licensed construction of a second 90 metre Offshore Patrol Vessel for the Royal Thai Navy.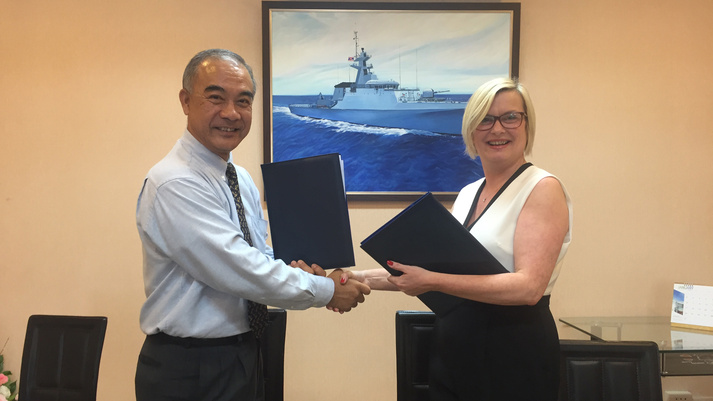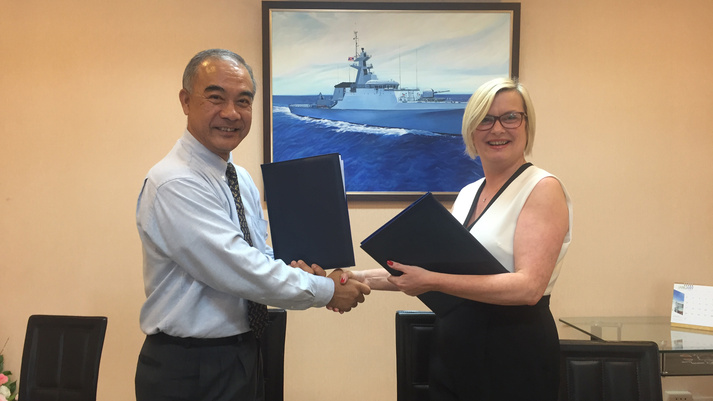 Under the agreement, BAE will provide engineering support and advice during construction of the vessel in Thailand.
"We're looking forward to building and strengthening our relationship with Thailand's shipbuilding industry. This contract to support delivery of a second Offshore Patrol Vessel to the Royal Thai Navy is a clear endorsement of our versatile Offshore Patrol Vessel design," said Nigel Stewart, Commercial Director, BAE Systems' Naval Ships business.
"With three of these ships already in service in Brazil and a further three Offshore Patrol Vessels under construction for the UK Royal Navy, our design continues to attract significant interest internationally."
The first 90 metre Offshore Patrol Vessel, HTMS KRABI, was delivered to the Royal Thai Navy by Bangkok Dock in 2013. The HTMS KRABI is a variant of the baseline BAE Systems design and has already completed around 1000 days at sea with the Royal Thai Navy.
The Offshore Patrol Vessel is designed for management of economic exclusion zones and the provision of effective disaster relief, with the range and capability for ocean patrol and deployment anywhere in the world.
The 90m variant offers good sea-keeping, speed and fuel economy and the rugged commercial components in the ship systems are suited to high annual operating hours and rapid repair.
BAE said that the design can be modified for either naval or coast guard needs, including options for a hangar, alternative combat systems, boats and internal compartments, such as additional aft accommodation.