Meadows-based B.-d. Farm Paris Creek is investing $6.5 million in new technology that will allow the company to produce a new range of dairy products with extended shelf life for its growing export market.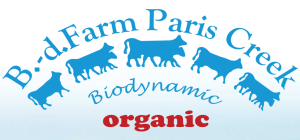 The expansion project, which will increase the company's production to more than 11.5 million litres by the end of next year, is supported by the State Government with a $900,000 Regional Development Fund grant.
"This will increase and broaden the company's access to international markets," said Regional Development Minister Geoff Brock.
"The company will now be able to reach a balance between maintaining milk quality and a UHT-free shelf life for export markets by using the latest in Extended Shelf Life (ESL) ultraclean processing technology. The growth opportunity this creates for the company will result in 13 new ongoing jobs in addition to 28 jobs during construction."
B.-d. Farm Paris Creek produces milk, yogurt, quark, butter and handcrafted soft and hard cheeses made from non-homogenised biodynamic milk. The company's Managing Director, Ulli Spranz, said the investment in new technology was key to driving the company's future growth.
"We are grateful for the RDF grant assistance which will go towards bringing forward the extension of our current factory to house the new ESL milk processing line, extended cool room facilities and Quality Assurance laboratory. This new technology will reduce our energy and water usage and at the same time allow us to increase our milk production to more than 11.5 million litres by December 2017," Ms Spranz said.
"There is a growing demand for premium, organic milk and dairy produce domestically and we are seeing strong interest internationally from Asia and the Middle East. Having an extended shelf life for our products will play a key role in securing new export sales and allowing us to expand into overseas and interstate markets."