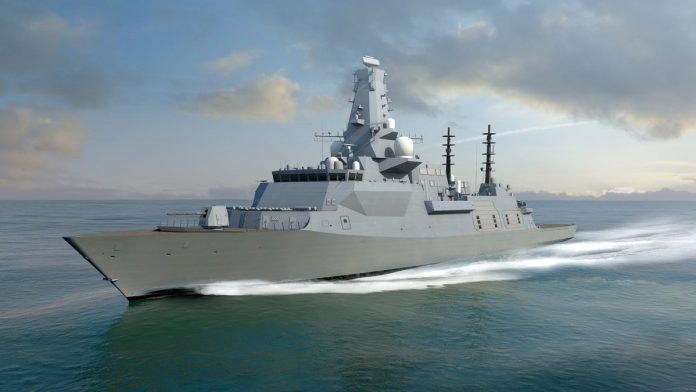 BAE Systems has won a £3.7bn (A$6.2bn) agreement to construct the first three ships for the UK Ministry of Defence Type 26 Global Combat Ship programme.
The Type 26 Global Combat Ship will be a world-class anti-submarine warfare ship and will replace the anti submarine variant Type 23 frigates.
Under the agreement, BAE Systems will deliver three of the eight advanced anti-submarine warfare ships earmarked for construction in the UK Government's 2015 Strategic Defence and Security Review (SDSR), with work on the first ship to commence in Glasgow in the coming weeks.
BAE Systems Chief Executive Charles Woodburn said the contract award was a strong endorsement of the talent and commitment of the company's employees across the UK and reinforced Glasgow as the centre of shipbuilding in the UK.
"We are extremely proud to be chosen to design and manufacture vessels that will give the Royal Navy an essential, next generation capability and be a vital addition to its fleet," Mr Woodburn said.
"We will continue to invest in our technologies, productivity and people to help us deliver these ships to the highest standards. Today we have five River Class Offshore Patrol vessels at varying stages of construction for the Royal Navy across our shipyards in Glasgow and we look forward to starting manufacture on the first Type 26 ship in the coming weeks."
Defence Secretary Sir Michael Fallon said the agreement provided 'a strong foundation' for the next two decades of shipbuilding in Scotland, securing more than 3,400 jobs across BAE Systems and the wider UK maritime supply chain.
"Backed by a rising defence budget and a £178bn Equipment Plan, the Type 26 programme will bring vast economic benefits to Scotland and the wider UK," he said.
"The contract is structured to ensure value for taxpayers' money and, importantly, now designed to protect them from extra bills from project overrun. The investment will secure hundreds of skilled jobs at BAE Systems on the Clyde for the next twenty years, and thousands of jobs in the supply chain across Britain."
Image credit: www.baesystems.com