BAE Systems has signed a five-year agreement with Emirates, the world's largest Boeing 777 operator, to provide maintenance and technical support for its entire Boeing fleet.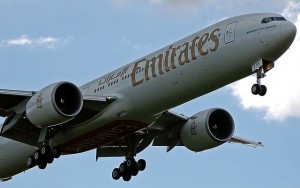 Under the terms of the multi-year agreement, BAE Systems will deliver on guaranteed turn-around times, position product in region and provide benchmark technical support.
According to the press release by BAE, the company will provide maintenance support for products supplied at line fit to Boeing — such as flight controls, flight deck systems and control and monitoring systems — at its service centres in the United States, United Kingdom and Singapore, all of which have received Gold Boeing Performance Excellence Awards for tremendous focus on customer service and continuous improvement processes.
"Our mission is to create an unequalled customer experience by consistently providing airlines with exceptional performance and innovation. We have a long and successful history with this premier airline and this expansion of our nearly 20-year relationship allows us to provide an even higher level of service to the Middle East," said Jeff Bartlett, Director of Airlines Solutions for Commercial Aircraft Solutions at BAE Systems.
Iain Lachlan, Divisional Senior Vice President at Emirates Engineering said, "We are glad to extend our long-standing relationship with BAE Systems to provide maintenance and repairs services for the aircraft systems on our Boeing 777s. Emirates' current fleet of 138 Boeing 777s operate 24/7, across the globe spanning the Americas to Japan and in environments ranging the extreme from polar to arid deserts. We need our aircraft to be in top condition, and having a trusted partner who can support our rigorous MRO programmes is key to smooth operations."