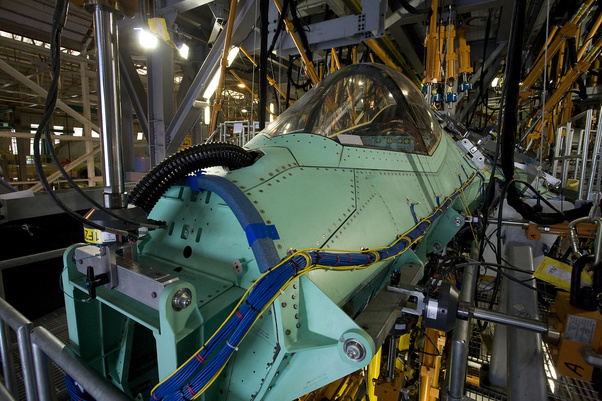 BAE Systems is set to commence phase three of durability testing on an F-35 Lighting II airframe at its Military Air & Information site in Brough, East Yorkshire.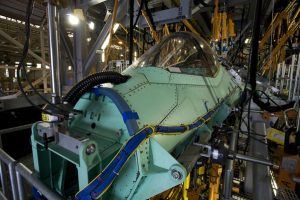 The company's structural test team at Brough has already completed the first two stages of testing on a Conventional Take-Off and Landing (CTOL) variant airframe, with each lasting a total of 8.000 hours, or equivalent to an entire lifetime of the airframe once it enters service.
BAE said the third set of tests will commence in early 2016.
"Reaching two complete lifetimes of testing is an important milestone for our structural test facility at Brough, and demonstrates the proven endurance of the F-35 airframe," said Andy Prendergast, Operations Manager for Structural and Dynamic Test, BAE Systems.
"We have pushed the testing to the limits, ensuring that the F-35 Lightning II aircraft will fly safely and effectively throughout its lifetime of service. We will further qualify this by starting a third lifetime of testing."
The 350-tonne airframe structural test rig at the Brough site was built to 'fly' the F-35 Lightning II through a series of flight scenarios and determine if the airframe will be able to safely handle a variety of flying conditions it could experience during flight.
BAE said that more than 20 miles of wiring, 2,500 strain gauges and 160 loading actuators are designed to subject the aircraft to a range of loads that it could typically encounter in actual flight.