Blackmores Limited has teamed up with Bega Cheese to develop a nutritional range of products, including infant nutrition formulas that are already on sale in Australia.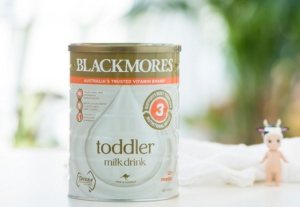 "We've developed three Australian made products, formulated with the highest quality, premium ingredients and based on the combined expertise of Blackmores and Bega's subsidiary Tatura," said Blackmores CEO, Ms Christine Holgate.
"Together our companies have more than 180 years of combined experience in nutrition and dairy manufacture which is one of the key reasons our customers trust our quality and ingredients."
She said Australian pharmacies will be the first to receive delivery of the new formulas, followed by established retailers in Asia.
"Our initial focus is supplying Australian pharmacies so mums have quality advice from a trusted healthcare professional," Ms Holgate continued.
"We are conscious of the supply challenges in this category and the Blackmores and Tatura teams will work together to help ensure the continued supply of this range."
Federal Minister for Trade and Investment Andrew Robb, who attended the official launch at the Blackmores Campus on Sunday, said the products would not only supply the local market, but would also provide considerable export opportunity in Asia, including China.
"Asia's growing middle class is becoming increasingly health-conscious; when you combine this with their preference for our clean, green, quality products, the collaboration between these two iconic Australian brands certainly creates enormous opportunity well into the future," the Minster said.
"This is further enhanced by the competitive advantage our Free Trade Agreements with Asia are providing for Australian businesses; the tariff on infant formula for example has been cut twice since the FTA with China came into force in December last year, and eventually will be eliminated altogether. There's no doubt the growing demand across Asia for Australia's world class goods and services will lead to job creation and economic growth well into the future."