Emergency services were forced to intervene at the waste gas cleaning plant stack located in Bluescope's sinter plant at the Port Kembla Steelworks following reports of fire on Monday around 5:30pm.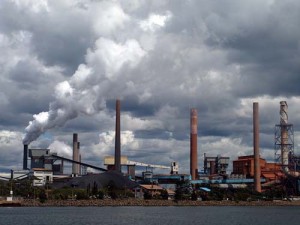 The fire caused the collapse of a fibreglass chute at the steelwork's sinter plant and the shutdown of the waste gas cleaning plant, but there were no human casualties or reported injuries thanks to the timely response by the emergency services, who managed to contain the fire quickly.
Due to the separate location of the waste gas cleaning plant, there was no damage to surrounding parts of the plant, which continued to produce iron and steel.
The Company is currently assessing any operational implications and is expected to provide an update within 24 hours.