META, a collaborative network of manufacturers and researchers, has partnered with the Furniture Cabinets Joinery Alliance (FCJA), the peak representative body for the collective furniture, cabinet and joinery industries in Australia, to create the META Furniture Cabinet and Joinery Hub and assist in creating a globally recognised "brand Australia".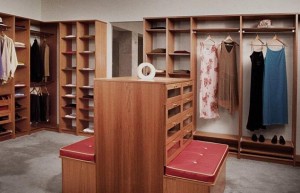 The Hub will bring together business leaders from across the Australian furniture industry in an effort to share ideas, enhance local collaboration and boost the profile of Australian-made furniture.
META Managing Director, Zoran Angelkovski, said the Hub will help Australian furniture designers, manufacturers and researchers develop an industry growth plan and refine the strategies and projects to foster ongoing growth both in the country and abroad.
"The furniture, cabinet and joinery industry employs over 130,000 people in Australia and contributes $33 billion annually to the nation's economy. It is one of our major manufacturing industries, but the majority of companies are small or micro-businesses meaning the work is dispersed and very little collaboration occurs," Mr Angelkovski said.
"The Hub will help industry provide a more holistic, end-to-end offering for customers, bringing together manufacturers of furniture, in-built cabinets, kitchens, bathrooms, windows, doors as well as shop and office fittings. This collaboration will form the basis for a unique Australian signature profile which can be promoted and recognised in international markets."
Ron Scott, Chair of the FCJA and Director of national storage, furnishing and decorating franchising group Creative by Design, said collaboration across industries would simplify the fit-out process for customers.
"In this sector of the market there is a lot of activity in home renovation but less of a desire by consumers to have multiple individual sub-trades to manage," Mr Scott said.
"To meet the needs of an intelligent market place, our suppliers are better placed to service the clients if they collaborate with others using the combined and different skills to better meet a holistic need."
This is particularly relevant in the current climate with the increase of homes being built across the country requiring full fit out; through this collaboration the industry will be able to join together to bring a full service offering to developers and architects.
Privately owned Australian manufacturer Luxmy has joined the META Furniture Cabinet and Joinery Hub to help fellow Australian furniture manufacturers forge a strong entrepreneurial spirit and contribute to important conversations around the future of the industry.
"A decade ago, Australian manufacturing, and particularly furniture manufacturing, was in the doldrums as the strength of the Aussie dollar continued to climb. This meant that overseas products became more cost effective," said Luxmy CEO, Priyanka Rao.
"We've worked hard to find entrepreneurial ways to approach our manufacturing business to help us grow into new markets. Our strength lies in the fact that we're able to manufacture in four weeks as opposed to most of the overseas manufacturers, which take 12 or more weeks."
The META Furniture Cabinet and Joinery Hub was officially launched at Federation Square, Melbourne.