Bluescope Steel has officially opened its latest $60 million steel plant in China as part of its expansion plans to increase production in the world's second largest economy.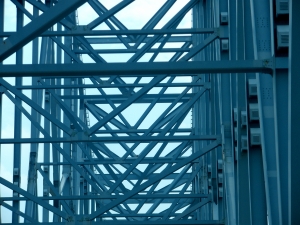 According to a report from The Australian, the plant which is located in Xian in the mid-west of the country has been given China's highest energy efficiency rating—the first for a foreign company. The facility will reportedly employ up to 500 staff mainly in steel fabrication manufacturing.
Governor-General Quentin Bryce officially opened the project during a week-long official tour in China. Minister for Manufacturing David Hodgett joined Mr. Bryce in the event and congratulated Bluescope Steel on the opening of the manufacturing plant.
"BlueScope's new state-of-the-art building materials production base in Xi'an is a valuable addition to BlueScope's China operations and sets the benchmark for the construction of manufacturing plants in China," Mr. Hodgett said in a media release.
"This new facility in Xi'an has been constructed using the best of BlueScope's environmental design principles and products. It has a 3 star rating, the highest rating possible in China, making it one of the most energy efficient facilities of its type ever built in China."
The building's 3 star rating is based on its performance with regard to land saving and outdoor environment, energy usage, water usage, and materials used, according to the release. The facility covers an area of almost 13 hectares with 50,000 square metres of floor space. The technologies and intellectual property are all Australian.
Despite some negative forecasts with regard to China's economy, Bluescope Steel Chief Executive Paul O'Malley said the company remains confident that the economy would remain strong as it pushes for economic and industrial growth.
"There has been a change in leadership and they have the aim to implement more stable growth," Mr. O'Malley said in The Australian report.
O'Malley believes Western China, which has provincial growth rates of almost 14 percent, would contribute to the rest of the country's robust expansion. However he said China should focus more on its environmental credentials.
BlueScope Steel China is Australia's leading manufacturing investor in China. It has been operating in China for almost 90 years and has several facilities across the country, including seven building systems manufacturing facilities, 57 sales and marketing offices, and a metallic coating and painting facility in Suzhou, 80km west of Shanghai.
Minister Hodgett attended the opening during the Victorian Government's Super Trade Mission to China, which is the State's number one trading partner and food export market.
"China's growth is a significant driver of our state's prosperity. I welcome the renewed commitment of the Abbott Government to pursue a China-Australia Free Trade Agreement, it is vital in many areas of cooperation, particularly food and agriculture," Mr. Hodgett said.