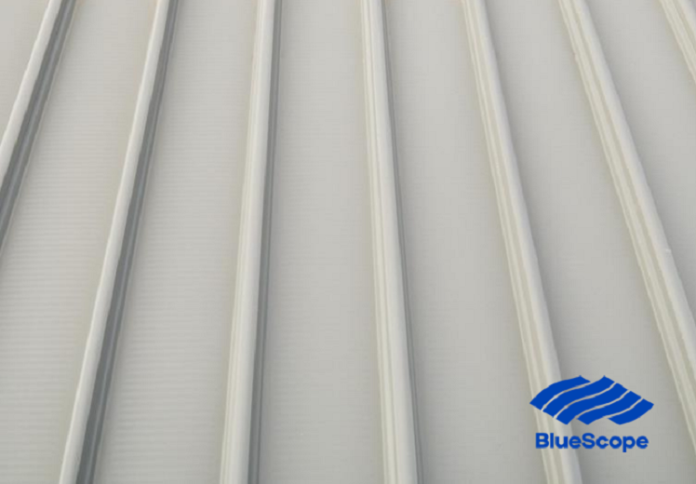 BlueScope has entered into a binding agreement to acquire the Coil Coatings business from Cornerstone Building Brands for US$500 million (A$728 million).
Coil Coatings is the second-largest metal painter in the US, with a total capacity of around 900,000 tonnes per year across its seven plants, mostly serving commercial and industrial building applications.
BlueScope Managing Director and CEO Mark Vassella described the acquisition of Coil Coatings as 'a significant step forward in our growth plans for North America'.
"It almost triples our US metallic coating and painting capacity to over 1.3 million metric tonnes per annum, from around 475,000 tonnes per annum at present, and gives us immediate and direct access to the large and growing Eastern US region," he continued.
"As a global leader in painted steel products for building and construction applications, this deal hits our sweet spot."
According to Mr Vassella, the Coil Coatings business complements the company's existing North American asset base on the West Coast (through the NS BlueScope Coated Products Joint Venture).
"We had previously flagged interest in expanding painting operations into the Eastern US region via a greenfield paint line," he noted.
"Today's acquisition provides BlueScope with a rare opportunity to immediately fulfill this strategic growth initiative with Coil Coatings' outstanding portfolio of assets."
"The Coil Coatings business provides BlueScope with a significant opportunity for long-term earnings and growth through product development and branded products consistent with the BlueScope's customer service and value proposition around the globe.
"The acquisition also provides for further integration with BlueScope's existing US business value chain."
The transaction, which is subject to regulatory approval and other customary closing conditions, is expected to compete later this year.
Image credit: https://s3-ap-southeast-2.amazonaws.com/bluescope-corporate-umbraco-media/media/3617/bluescope-acquisition-of-coil-coatings-investor-presentation.pdf