The world's largest aerospace company Boeing last week said that the world's most populous country and second-largest economy will need 6,330 new aircraft worth $950 billion during the 2015–2034 period.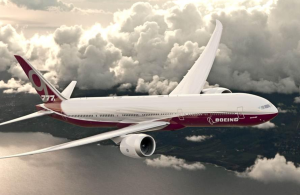 "Despite the current volatility in China's financial market, we see strong growth in the country's aviation sector over the long term," said Randy Tinseth, Vice President of Marketing, Boeing Commercial Airplanes.
"China's aviation market is incredibly dynamic, from its leading airlines to its start-ups and low-cost carriers. Boeing is committed to serve customers in the world's largest airplane market by providing the most fuel-efficient airplanes and services to support their growth and profitability," said Ihssane Mounir, Vice President of Sales and Marketing for Northeast Asia, Boeing Commercial Airplanes.
According to Boeing, China's commercial fleet will number 7,210 aircraft by 2034, which is nearly three times its current size.
"This sector is driven by growth in new carriers and low-cost airlines in developing and emerging markets, as well as continuous expansion in established airlines. In fact, the efficiency and flexibility of single-aisle aircraft like the 737 helps Chinese carriers connect and stimulate growth along the Economic Belt as part of the One Belt, One Road Strategy," the company said in a media release.
Additional demand for 1,510 widebody airplanes, including 50 large wide-body aircraft, will come as larger numbers of Chinese middle-class tourists travel overseas on long-haul flights, Boeing said.
"Enabled by China's growing middle-class population, new visa policies and the underlying strength of its economic growth, this expansion is expected to continue, and in fact accelerate," Mr Tinseth added.
"The 777, 787 and 747-8 are perfectly positioned to support Chinese airlines' continued globalisation."
On a global scale, the company projects investments of $5.6 trillion for 38,050 new commercial airplanes to be delivered during the next 20 years. The complete global forecast is available at www.boeing.com/cmo.