Portland-based Keppel Prince Engineering has won a contract to supply 35 turbines at the $450 million Ararat wind farm in south-west Victoria.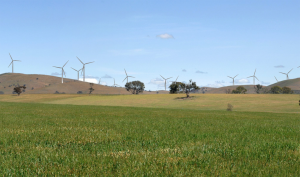 Financed by Canada's OPTrust, GE, Downer, Partners Group and British company Renewable Energy Systems (RES), the Ararat Wind Farm is the third biggest in Australia.
The farm – which was the first renewables project after the resolution of the RET stalemate – will comprise of up to 75 turbines, each with a blade tip height of up to 135m above ground level.
"This project will re-establish Keppel Prince as the premier wind tower manufacturer in Australia and provides opportunities for local employment. We hope this will be the start of a successful period in the development and execution of large scale renewable energy projects across Australia," said Keppel Prince General Manager, Steve Garner.
"Today's announcement is a significant milestone for the project and good news for the region. The wind farm is expected to inject $7 – 8 million into the local economy over the two-year construction period, and provide drought-proof income for land-owners for 25 years. We are proud to be working with Keppel Prince and excited to progress with construction," said Peter Cowling, General Manager of Renewables at GE Australia & New Zealand.
The 240MW Wind Farm will generate enough electricity to power the equivalent of around 123,000 homes per annum, or approximately six per cent of Victoria's households.
"Wind farms, by their very nature, benefit rural communities as they can only be built in rural areas. In the lead up to the resolution of the RET we constantly advocated and demonstrated to the Federal Government the economic benefits to rural communities that wind farms can provide. This Ararat Wind Farm announcement is another demonstration of this," said Paul Hooper, Mayor of Ararat.
"We are delighted to be able to give local businesses opportunities through the wind farm construction and expect to continue to expand these over the coming months," said Stuart Liddell, General Manager of the Ararat Wind Farm.