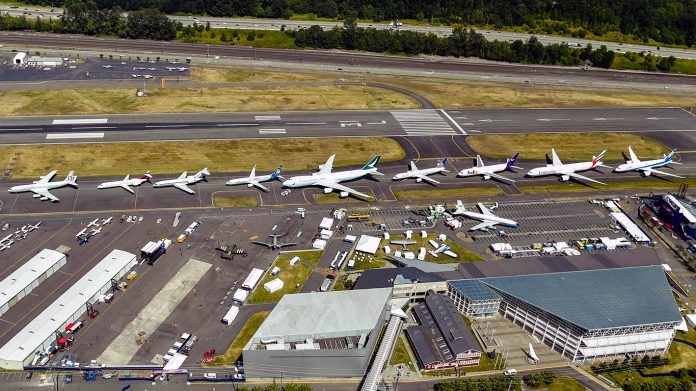 The Boeing Company could cut approximately 230 positions at its Boeing Aerostructures Australia facility and elsewhere in Australia and New Zealand in response to the continued impact of COVID-19 on its business.
Insitu Pacific and Boeing Defence Australia (BDA), which currently employs more than 4,000 employees, will not be impacted by the current redundancy process, with BDA continuing to grow its defence systems and services portfolio with plans to fill approximately 170 open positions.
Brendan Nelson, president of Boeing Australia, New Zealand and the South Pacific, said substantial reductions in commercial airplane production rates have forced the company leaders to 'take this difficult action'.
"This is clearly a very difficult time for our industry, our customers, and our employees," Mr Nelson said.
"I deeply regret the impact that this will have on our teammates and their families during an already-stressful time.
"We will do the best we can to support anyone made redundant, and we will honour their contributions in helping make Boeing in Australia what it is today: the finest Australian aerospace company with the best team in the industry – and that will never change."
Image credit: http://www.boeing.com/