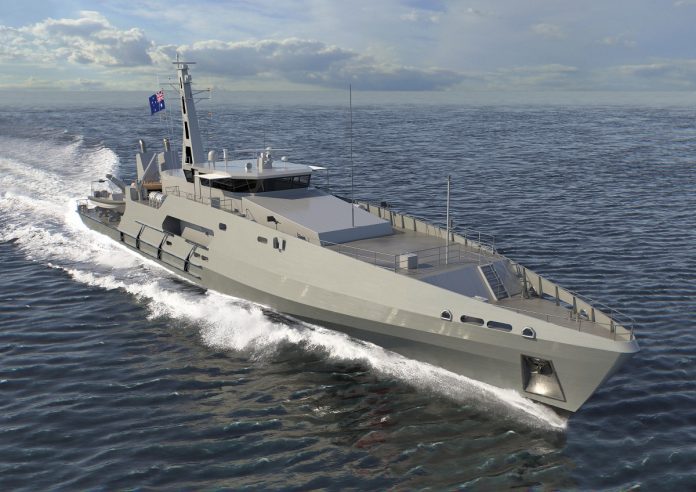 Austal Australia has won a A$324 million contract to design and construct six evolved Cape-class Patrol Boats (CCPBs) for the Royal Australian Navy (RAN).
Based on Austal's proven 58-metre aluminium monohull design, the six new vessels will constructed at Austal's Henderson shipyard in Western Australia.
Austal Chief Executive Officer David Singleton said the new contract is the largest contract for an Australian vessel construction program ever awarded to Austal in the Company's 30-year history.
"Since its introduction by the Australian Border Force (ABF) in 2013, the Cape-class has proven to be a high-performing, reliable and effective maritime asset, utilised for a wide variety of constabulary and naval missions, playing a critical role in Australia's national security," Mr Singleton continued.
"With ten Capes currently in operation with the ABF and RAN, it is a smart, logical step to build upon the existing fleet with additional vessels that will enhance the nation's ability to protect and secure our maritime borders.
"These new, evolved Capes add even greater national security at this critical time during the COVID-19 pandemic, by ensuring at least 700 jobs are maintained at Austal and supply chain opportunities continue for Australia's shipbuilding industry."
Image credit: https://www.austal.com/