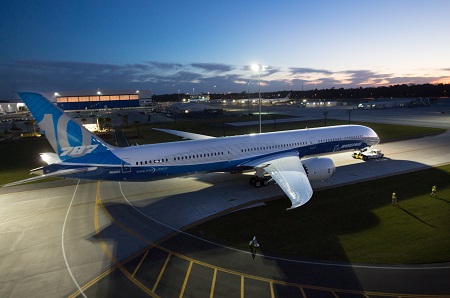 Boeing has rolled out the newest member of its 787 Dreamliner family at one of its newest plants in North Charleston, South Carolina.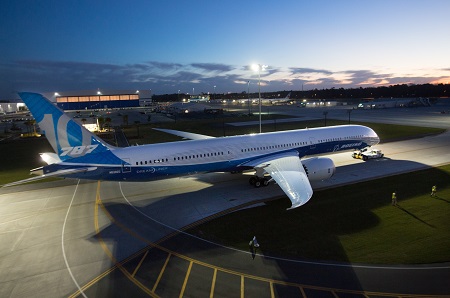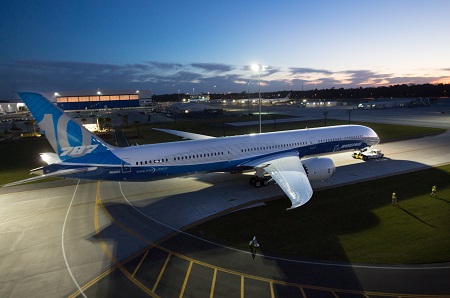 The 787-10 Dreamliner was unveiled in front of thousands of employees at the North Charleston, site, who were joined by US President Donald Trump and South Carolina Governor Henry McMaster.
Boeing chairman, president and CEO Dennis Muilenburg said the 787-10, built exclusively at Boeing South Carolina, will now be prepared for its first flight in the coming weeks.
"What's happening here at Boeing South Carolina is a true American success story," he said.
"In just a few short years, our team has transformed a greenfield site into a modern aerospace production facility that is delivering 787s to airlines all over the world and supporting thousands of U.S. jobs in the process."
Kevin McAllister, Boeing Commercial Airplanes president and CEO, said delivery to airlines will begin in 2018.
"This airplane, the most efficient in its class, is the result of years of hard work and dedication from our Boeing teammates, suppliers and community partners in South Carolina and across the globe," he added.
"We know our customers, including launch customer Singapore Airlines, are going to love what the 787-10 will do for their fleets, and we can't wait to see them fly it."
The airplane, which has won 149 orders from nine customers across the globe, is the longest model of the Dreamliner family with up to 10% better fuel use and emissions than the competition.